Destiny Gear Manager now in closed beta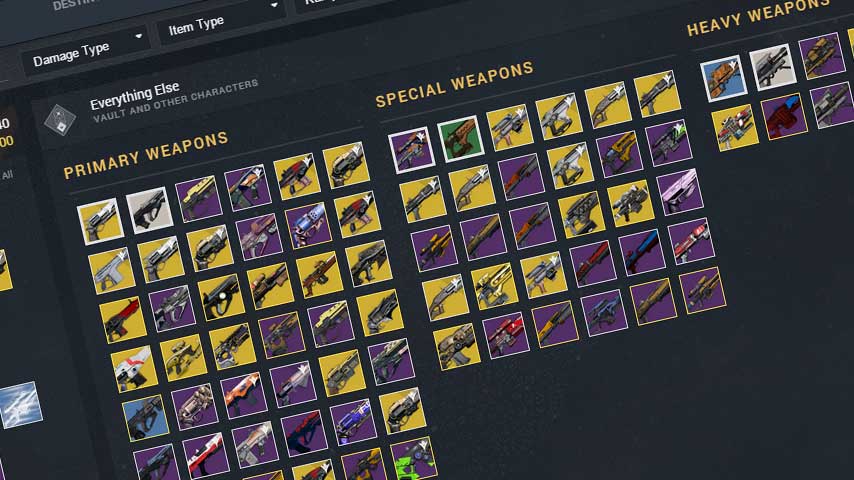 Destiny players will soon have a new way to manage their huge collections of equipment.
Now that Destiny offers more vault space gear management isn't as painful as it used to be. But there are still plenty of players shuffling guns between three characters - and keeping their fireteams waiting while they zone in and out of the Tower grabbing their Crucible set, their Raid set, their Prison of Elders set.
Third party tools have been a great help in this regard but it looks like Bungie has elected to build its own at long last. The Gear Manager is accessed through your Bungie.net profile page, but is currently available to selected testers only.
Reddit user Zyqlone seems to have been among the first to alert the player base to beta invitations to the new system, providing an Imgur gallery of screenshots.
From the screenshots the tool looks pretty useful - you can pick any item and transfer it to a character or to your vault; view an individual character's equipped gear or "everything else"; filter by elemental type, item type and rarity; and search by name or perk. What I'd like to see is the ability to group items as a set, so you can quickly transfer and equip gear for a specific task.
Bungie is rolling out invites gradually, so stay tuned to your inbox.