Destiny emotes now drop after completing Nightfalls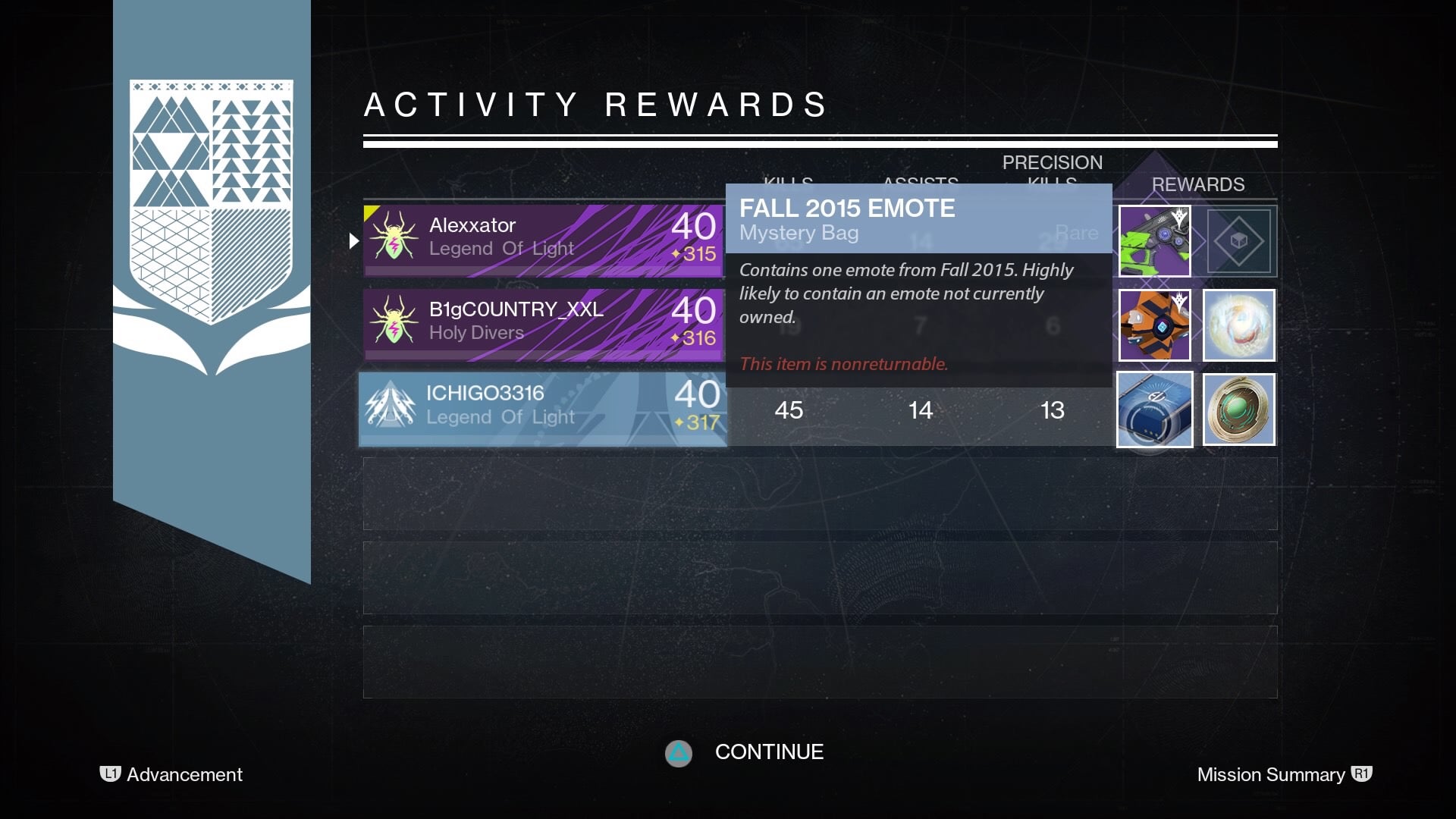 If you're not interested in forking out for one of those fancy dance emotes in Destiny, you may get them just by playing.
Destiny's dance emotes, the ones sold by Tess Everis for Silver, can apparently drop as a Nightfall reward. This new development wasn't part of yesterday's patch notes, so it could be unintentional.
Reddit user Axxx31 reports that a friend of his received a Mystery Bag upon completing the weekly Nightfall. The description reads, "contains one emote from fall 2015, highly likely to contain an emote not currently owned."
Sure enough, the player got an old emote after opening it, from the ones that are no longer on sale.
Other Reddit users reported similar results, too. If intentional, it could be another way for Bungie to incentive players to finish the Nightfall by reintroducing the no-longer-on-sale emotes.