Destiny feedback will be incorporated into The Dark Below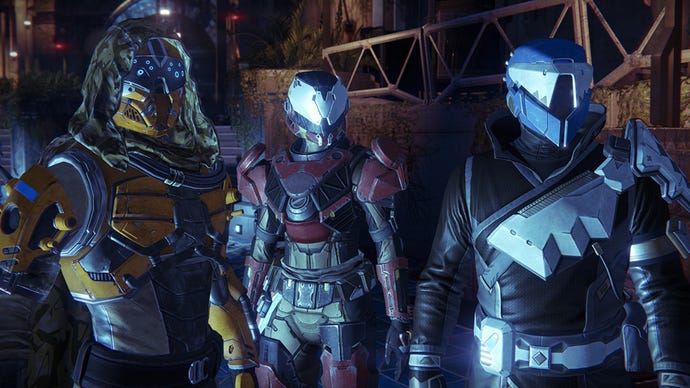 Feedback from Destiny players is being taken into account in the development of the shooter MMO's first DLC pack.
Destiny: The Dark Below is due in December, but Bungie has been hard at work at it for some time, and listening equally hard to player feedback all the while.
Speaking on the Guardian Radio podcast, community manager David "Deej" Dague said Bungie is "putting the finishing touches" on the new content.
"We are the new Bungie. We're the Bungie that shipped Destiny and that has changed us," he said.
"If you look at how many times we have updated this game, you can see how many things we have learned from our game and how many thing we have been willing to change about our game.
"We're very deliberately taking action on how the game can be stronger, or more stable, or more diverse in the way you are all powerful."
The Dark Below has not been solidly dated beyond December. A second pack, House of Wolves, will follow.
Destiny has been updated multiple times since launch, and it hasn't all been fixing exploits and nerfing your favourite gun. For instance, major changes were made to the engram system in response to complaints.
Thanks, Express.