More Destiny DLC zones found on the Moon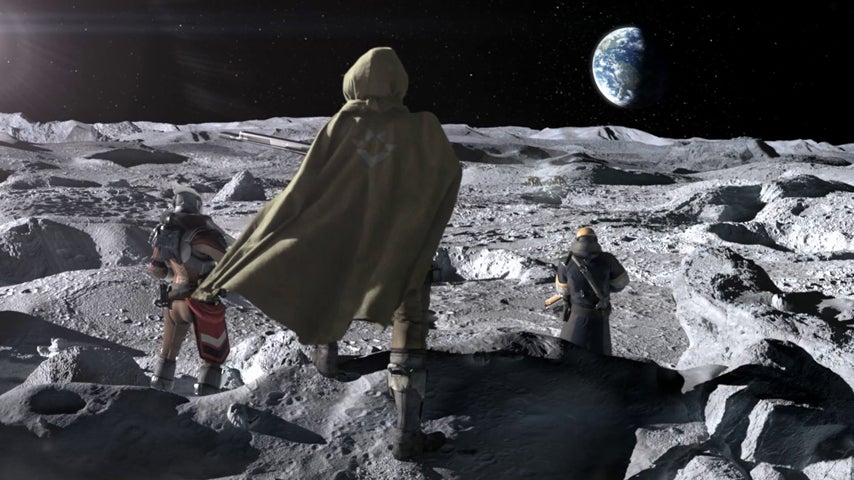 The first Destiny DLC pack looks likely to have been thoroughly explored a good month ahead of release.
Destiny players have found yet another secret area in Bungie's shooter MMO, this time on the Moon.
In the video below, Path Finder demonstrates how to access the Chamber of Night, Dusk Warren, and Traitor's Ketch.
The new locations join similar discoveries on Mars and Venus, as well as an area on Earth which was found as early as the game's alpha test.
Except for a boss character in the Earth area and a few Ghosts on Venus none of the environments have been populated or filled in in any way, but the discoveries have led to grumblings over whether Destiny's DLC is already on-disc.
It's not clear whether the skeletal environments found so far are intended for December's The Dark Below expansion or the later House of Wolves add-on (or just leftovers not intended for public consumption) although some of the areas found so far have a lot of synergy with the official description of The Dark below, which you can read ... below.
Destiny Expansion 1: The Dark Below
An ancient tomb has been unsealed. Beneath the surface of the Moon, a dark god has answered centuries of prayer, and a dark army has risen. Explore the true depths of the Hellmouth. Stop the dark Hive ritual and survive.
Featuring:
An all-new Hive storyline
New Competitive Multiplayer Maps
New Cooperative Activities
A Wealth of New Weapons, Ships, Armor & Gear to earn (including all-new Rares and Exotics)
New Grimoire Cards and Dead Ghosts to collect
New Story and Cooperative Areas to explore
Both The Dark Below and House of Wolves are included in the Destiny season pass.