Destiny: Age of Triumph brings all Raids up to Light Level, new Record Book, Vex Mythoclast, new gear, more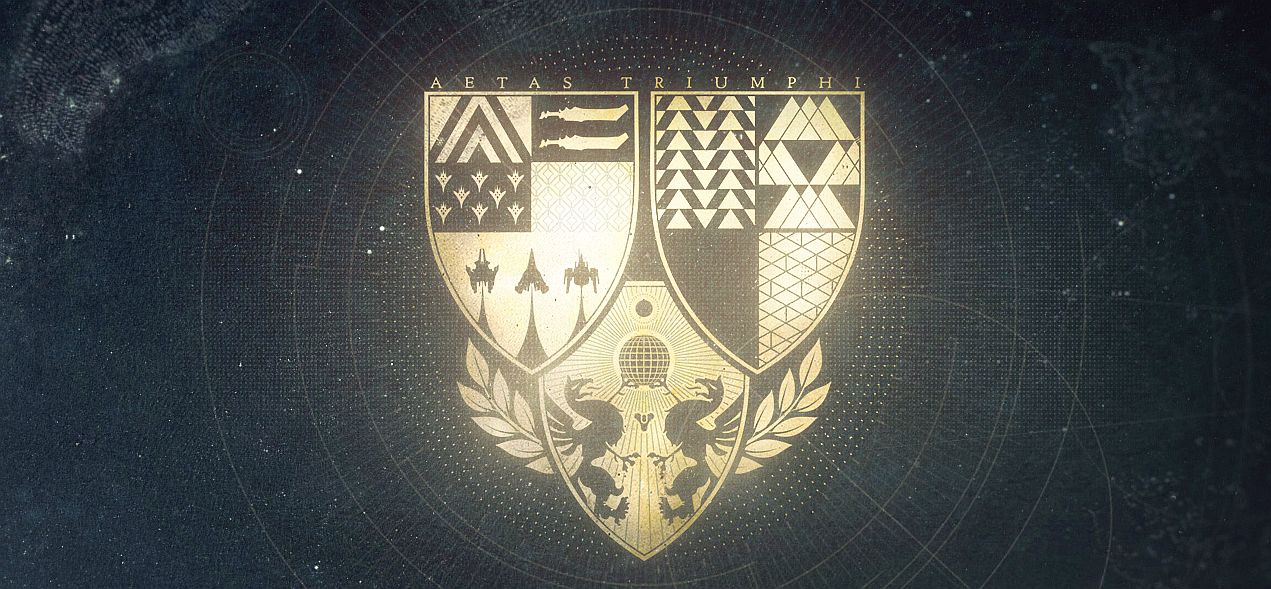 The last live event for Destiny, Age of Triumph, starts March 28 and it will include all old Raids - each brought up to Light Level - and a new Record Book.
Bungie provided the first details on Age of Triumph today during a Destiny livestream, stating the event is a "way to honor all of the classes," and the achievements they have earned over the course of three years.
We can expect more information on Age of Triumph in the next couple of weeks, but for now, let's get you caught up on everything from today's livestream. You can also watch Arekkz's video recap above if you want to skip out on my wall of text.
Destiny: Age of Triumph - Raids, the Record Book, more
A New Record Book
With the event comes the biggest record book created to date consisting of 13 pages, every one of which will feature a title. Many players will find pages of the record book already filled if they have already completed a milestone.
Every page will feature it's own title or theme such as story, the Crucible, strikes and the like. For example, the Commemoration Page will feature a node called From the Beginning, which will be filled in for players who've been with Destiny within three months of launch - or before The Dark Below dropped.
All three classes will also have their own page, and everything the player has done in the game will count toward filling the record book as it is account wide. So if you have more than one character, all achievements will be noted in the Record Book.
Upon logging in when Age of Triumph goes live, players will find the new Record Book will be less than halfway filled - even they have been playing since launch. Yes, even with retroactive milestones completed.
This book has also been designed to honor every type of player - but to stand out you won't need to complete the entire record book. This means that if, for instance, you are a Raider, there are things in the book for you to do. Same if you are a completionist who has collected everything under the sun. In fact, the player will only need to have the book three-quarters of the way filled to be handed all of the rewards available.
Milestones in the book will also provide experience points toward filling up the book, some rewards will also include Emblems. Plus, of the player hits Book Rank 7, they will be given a discount on a T-shirt featuring the Age of Triumph crest. It will also include the player's PlayStation Network ID or Xbox Live gamertag on the sleeve. This will be made available in the Bungie Store.
Updated Raids and Rewards
All of the game's Raids have are being brought to Light Level, but the player cap will not be increased beyond 400 with the update. If a player isn't at level cap, each raid will feature Rituals which will help them hit the light cap. All raids will be capped at 390 Light.
There will also be Challenge mode in all Raids and weekly Raid challenges. For instance, Atheon will be the hardest challenge in Vault of Glass and the Raid will feature news things to decipher and overcome. That said, the Raids have not been completely redesigned so expect the conditions along with the same enemies.
Age of Triumph will also offer generous rewards for participating the updated Raids. These rewards include Raid gear and ornaments, new and unique rewards, new Vault of Glass gear and ornament slots, and Emblems. All of the Raids will include new armor and ornaments. Bungie used the Wrath of the Machine armor as one example: since it already has an ornament slot, it will now feature two.
The new Weapon Ornament system for Raid gear will make Guardians a bit more awesome, as teased in the video featuring Vault of Glass earlier this week. Remember the prosthetic leg held by the Hunter? That's part of the new Ornament System.
Those at level cap will find the new Raids will offer rewards such as the Year 3 Exotic Fusion Rifl, the Vex Mythoclast and other Elemental Primaries. Players can expect the Mythic items to be more noticeable, such as how Faithbringer looked in the teaser last week.
Speaking of Elemental Primaries, Bungie said it will discuss how these will become part of the sandbox again during its Age of Triumph livestream on March 22.
Weekly Raids
With Age of triumph, there will be weekly, featured level 42 Raids at 390 Light. These can be found using The Director, which is the galactic map interface available to Guardians. These Raids will feature new items which weren't in the originals and all will have the challenges active at once.
"There's going to be a whole new set of weekly rituals – when you look at your Director, there are always featured activities in the lower left hand corner of the main view," said Bungie's DeeJ to GamesRadar. "We're creating a new suite of those. There will be weekly featured activities in the Crucible.
"In Strikes, we're doing some subtle things to change up the way that the Nightfalls work – we'll talk about that in the second stream. Prison of Elders and even all four raids will be part of a weekly ritual that can help any character reach the top of your Light Scale, to reach maximum Light, to become a Guardian with 400 Light."
The core of the Raids will remain the same, but they will be some gameplay tweaks made in order to make things "a little enjoyable." Crotas End, for example, has had some changes and fixes applied.
When Age of Triumph goes live on March 28, the first weekly Raid will be Crota's End. This will be followed by Vault of Glass, Kings Fall and Wrath of the Machine, respectively. Once a new weekly Raid goes live, players will still be able to participate in the previous week's, but without the Challenges included when it was live.
Players can also expect more "mayhem" in Nightfall and Raid bosses will work with Three of Coins.
Destiny 2
While Bungie didn't provide any new information on what to expect with Destiny 2, it did repeatedly reiterate what it said last week: "Destiny 1 isn't going away." The game will remain online for the "foreseeable future," which should please fans looking forward to the sequel who also want to continue playing the original.
As previously reported, when the new game drops, it will feature new loot, powers, possessions, Eververse-related items and currency. This means what players earned in Destiny 1 won't carry over. Character personalization such as class, race, gender, face, hair, and marking selections will carry over for characters which completed the Black Garden story mission and are at least level 20.
More details on Destiny 2 will be shared later this year, but until then, players can work toward filling their Age of triumph Record Book and enjoying the refreshed Raids.