Destiny 2 Xur update: should you buy Sweet Business?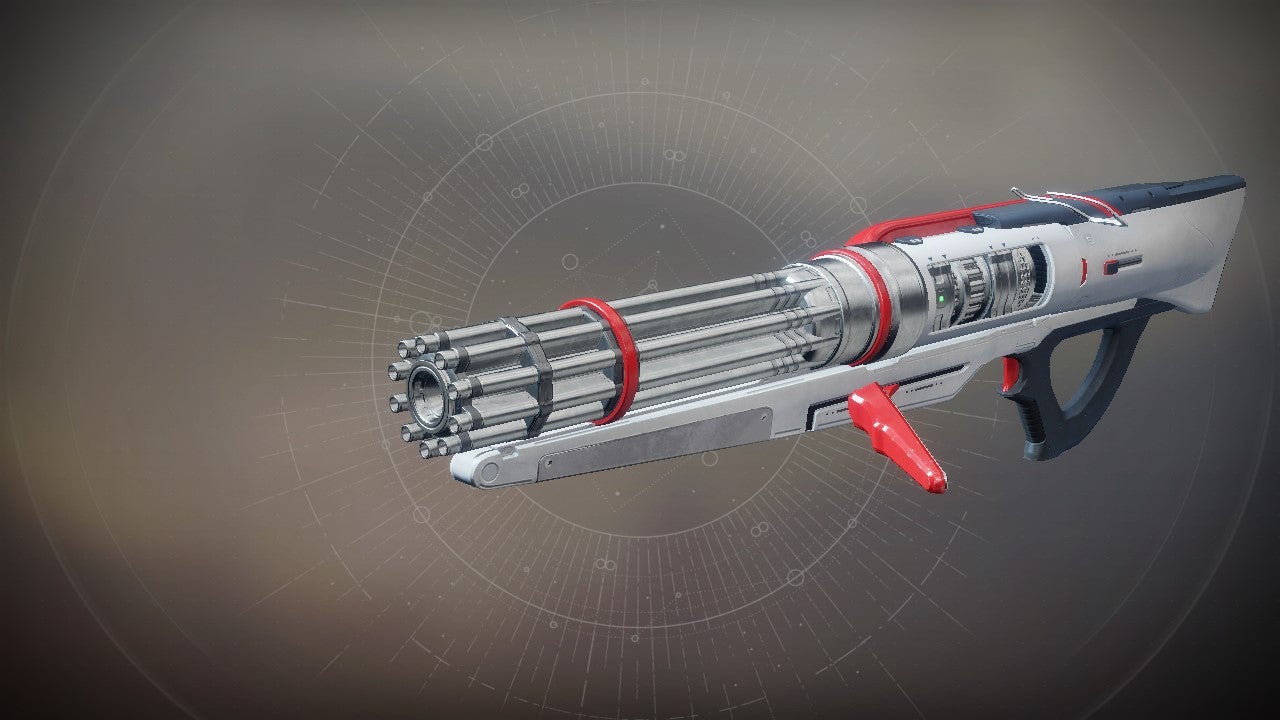 Sweet Business is Xur's pick this week in Destiny 2.
Sweet Business is an auto rifle that looks like it would have been a great heavy weapon in Destiny 1. Despite its looks, it's actually a Kinetic weapon in Destiny 2. Xur's selling a version that comes with 270 power though that comes from stats that read as 265+5 power, to get specific.
This is an important detail you should keep in mind, especially if you're considering the infusion method to hit Destiny 2's Power cap. If you're unfamiliar with the concept, click the link and save yourself the trouble of losing Power - it's just one of the many parts of our absolutely enormous Destiny 2 guide.
The weapon's main intrinsic perk, Payday, increases its accuracy when fired from the hip. This works great with its large magazine, another benefit of the same perk.
For even more destruction, you can hold down the trigger to increase Sweet Business' range and rate-of-fire, like a true minigun. Thanks to the Business Time trait, Sweet Business automatically loads ammo into the magazine when you pick it up.
It also has access to the perks Polygonal Rifling (Increased stability), High-Caliber Rounds (Increased Range and Knockback on hit) and Composite Stock (Even further increased stability and an increased handling speed). That's a decent set of perks!
Sweet Business looks and sounds cool, and it's fun to use. Unfortunately, it's not a top-tier Exotic, and a lot of the time you really need to make every shot count with your Kinetic weapon, so something like this works in limited situations. It is tremendous fun, though, and great for absolutely letting rip with a barrage of seemingly never-ending bullets. Pick it up if you're looking to have a bit of fun and remain effective without necessarily doing your best.