Destiny 2 Xur update: should you buy Riskrunner?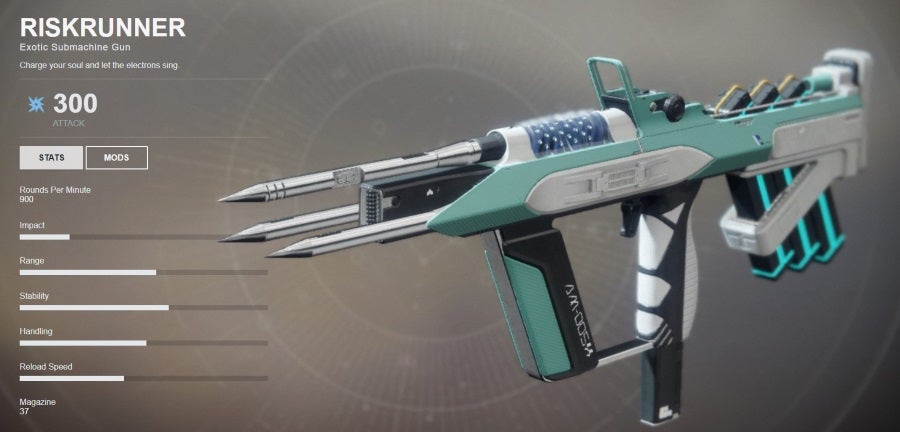 Worm-faced peddlar Xur is loitering around the worlds of Destiny again, hawking his wares.

This week you can find him on Io, in the Giant's Scar region.
For the weapon-heads amongst us, he's selling a rather tasty Exotic submachine gun known as Riskrunner. But should you buy it?
Well, the first thing to note is that it has a balanced stability and handling, making it easy to handle in a firefight. It doesn't do a lot of damage but it has a good range for a SMG, a large magazine and little recoil.
Looking at the perks is where it gets a lot more interesting. If you're taking Arc Damage Riskrunner will not only protect you from it but dish out more damage to enemies. The more kills you get in this state, the longer the overcharge and extra damage lasts - in the right situation it becomes a bit of a beast.
And if you have Arc Conductor active, shots fired have a chance to become chain lightning and return ammo as a bonus which is great if you're taking on a mob of enemies.
Now, are you going to buy it or not? You probably should.