Destiny 2: Xur location and inventory, July 13-16
Xur is back with new items in Destiny 2, and he will be hanging around until the reset next week.
Destiny 2 players can find Xur stationed in The Tower over at the Hangar.
Exotics on offer this week are a Hand Cannon, Hunter Leg Armor, a Titan Gauntlets, and Chest Armor for Warlocks.
Get what you need before the reset hits Tuesday, July 17 alongside the new patch.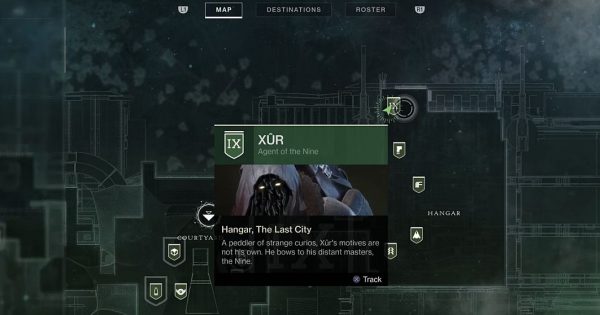 Xur inventory for July 13-16
The Exotic Weapon this week is Crimson, which Xur has sold before. Because of this, we won't write up a new "Should You Buy" post.
That said, should you buy the Exotic Hand Cannon Crimson from Xur this week? Yes. Yes you should.