Destiny 2: Xur location and inventory, July 19-22
It's time once again to see what Xur has in his bag.
Destiny'2 Xur is back this week with Warlock chest armor, Hunter gauntlets, and a Titan helmet.
He's also packing around an Energy Trace Rifle.
You can find the fella hanging out at Giant's Scar on Io.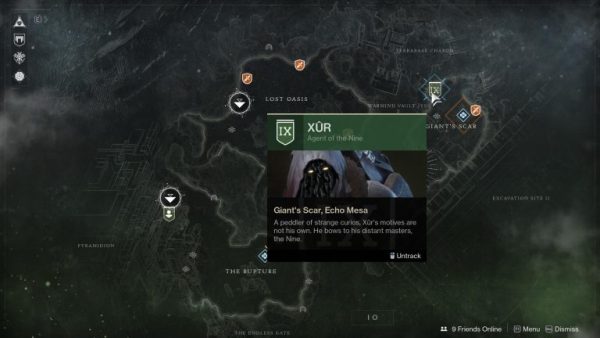 Xur inventory for July 19-22
The Exotic Weapon this week is the Energy Trace Rifle Coldheart. Originally a pre-order item for Destiny 2, Coldheart features the Exotic Intrinsic perk Cold Fusion. This shoots a steady cold fusion-powered laser. The Extended Barrel makes it a bit weighty, which is why the handling speed is decreased.
But, this also increases range so you still get something nice out of it. That said, the stock is optimized for recoil control which will help increase stability.