Destiny 2: Xur location and inventory, January 3-6
It's Friday which means Xur is back in Destiny 2.
This week you can find Destiny 2 vendor, Xur hanging out on Io at Giant's Scar in Echo Mesa.
He is peddling a shotgun, two sets of leg armor and a chest piece.
Below you will find what he has this week. Be sure to get what you want before the reset on January 7.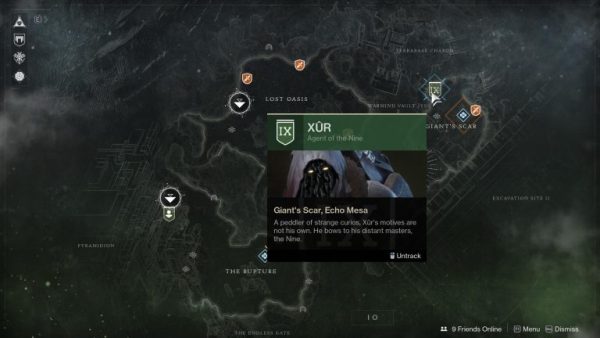 Xur inventory for January 3-6
This week's exotic weapon is Lord of Wolves. The shotgun is a fast-firing and damage-heavy weapon with the Shrapnel Launcher Common Intrinsic perk. This allows it to fire a powerful short-range burst of Solar Damage. It features an extended mag, and features the exotic trait Release the Wolves. Here you will hold to swap to a longer, more powerful burst. Assing the Lord of Wolves Catalyst will generate Orbs on multi-kills and gain a tracker that displays the number of enemies defeated with it.