Destiny 2 players uncover secret mission that leads to new Exotic weapon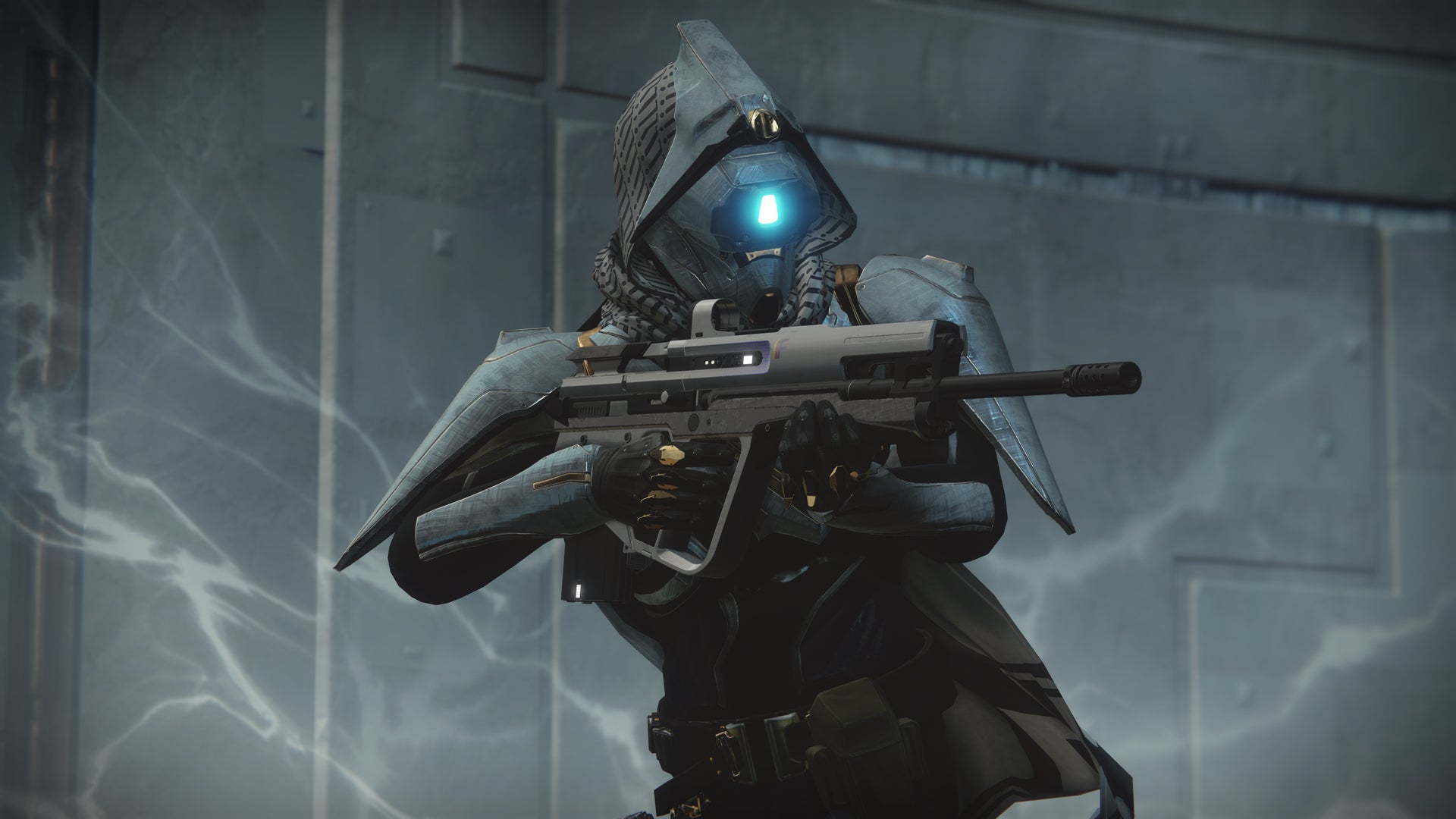 Since Destiny 2 launched, players have been desperately looking for a hidden mission to rival The Black Spindle one from the original game.
After following a few breadcrumb trails, Destiny 2 players were not able to find any hidden content, at least not in the way they had hoped.
After months of research, data mining and hitting invisible walls a Destiny 2 player came across a mission that lead them to a quest which awards Whisper of the Worm, an Exotic sniper rifle that is believed to be the Black Spindle's successor.
The story of how it happened is a bit fascinating, and shows how some in the community are still dedicated to uncovering Destiny's secrets, even as most of us have collectively forgotten about it.
Called The Whisper, the mission is a 380-Power activity that can only be triggered through the Taken blight public event in Lost Oasis on Io. During the event, a Taken Knight will spawn in before retreating to a cave. If you manage to kill the champion before he flees, a portal will appear.
Going through the portal is what triggers The Whisper, which has a 20-minute timer. What follows is a long and arduous series of jumping puzzles that lead to a tough fight with more Taken scattered around several rooms. Following a big fight with three bosses, you'll be rewarded with the Exotic sniper rifle Whisper of the Worm - assuming you do all that before time runs out.
Whisper of the Worm is almost identical to the first game's Black Spindle, which was a reward for finding and completing a hidden mission. The weapon comes with White Nail as an intrinsic perk. Like Black Spindle, landing three precision shots rapidly will automatically refill the magazine.
Completing the mission will also spawn a Heroic version, rated at 400 Power, that you can access from the Io planet map at any time. If you manage to finish that as well you'll receive the Whisper of the Worm catalyst.
Catalysts are weapon-based mini-quests. In this case, you'll need to collect Blighted Essence by playing the same mission on Heroic until you have enough. If you're willing to do so enough times, your Whisper of the Worm will gain the Box Breathing perk, which grants bonus range and precision damage when aiming the weapon for a moment without firing.
Sometime after players attempted the The Whisper's Heroic version, they discovered that more secrets await. The Heroic version has a portal that looks to be a gateway to the Vault of Glass raid from the first game.
If you get closer, several Oracles spawn, but only if you have collected all the chests hidden in the mission. Like Destiny 1, Oracles need to be shot in a specific order, which players eventually figured out.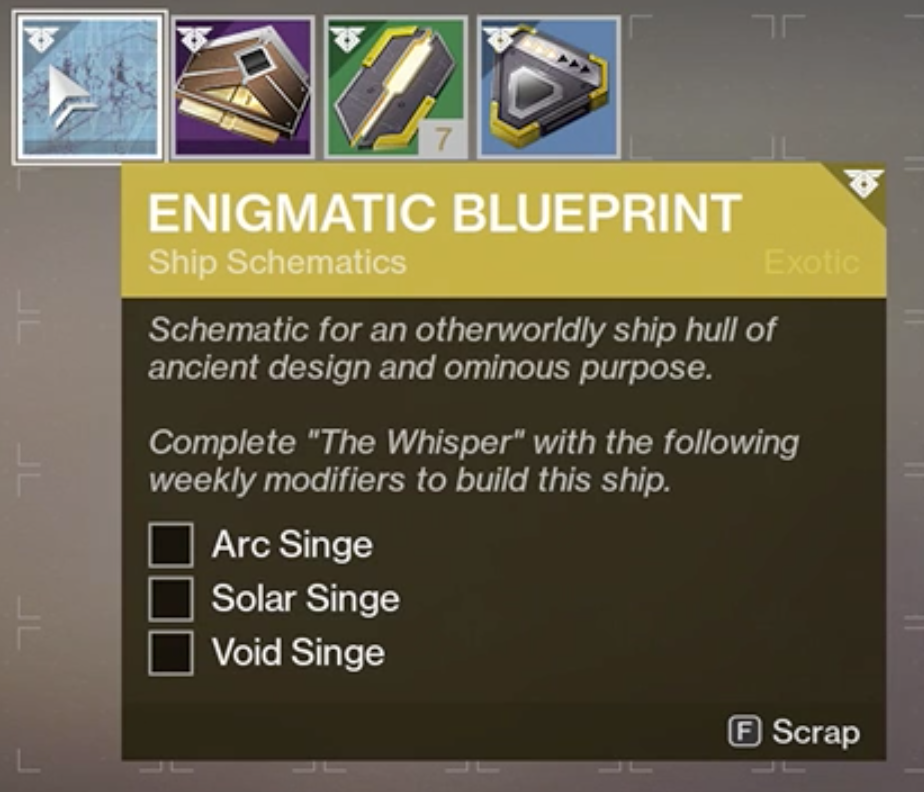 If you manage to do that correctly, another chest will spawn near the portal, and it'll drop an exotic ship blueprint. The blueprint indicates that you'll need to run the same mission, on Heroic, three more times with different modifiers.
Modifiers change weekly, of course, so players were only available to do the Arc-themed one last week. Two more runs have to be completed with Solar, and Void, which is when the blueprint will presumably turn into a ship.
Datto's video above shows the whole run up to unlocking Whisper of the Worm. For the rest of the ship blueprint/quest, check out these guides on Reddit: Oracle guide, image guide.