Destiny 2 weekly reset for February 27 – Nightfall, Challenges, Faction Rallies winner, and more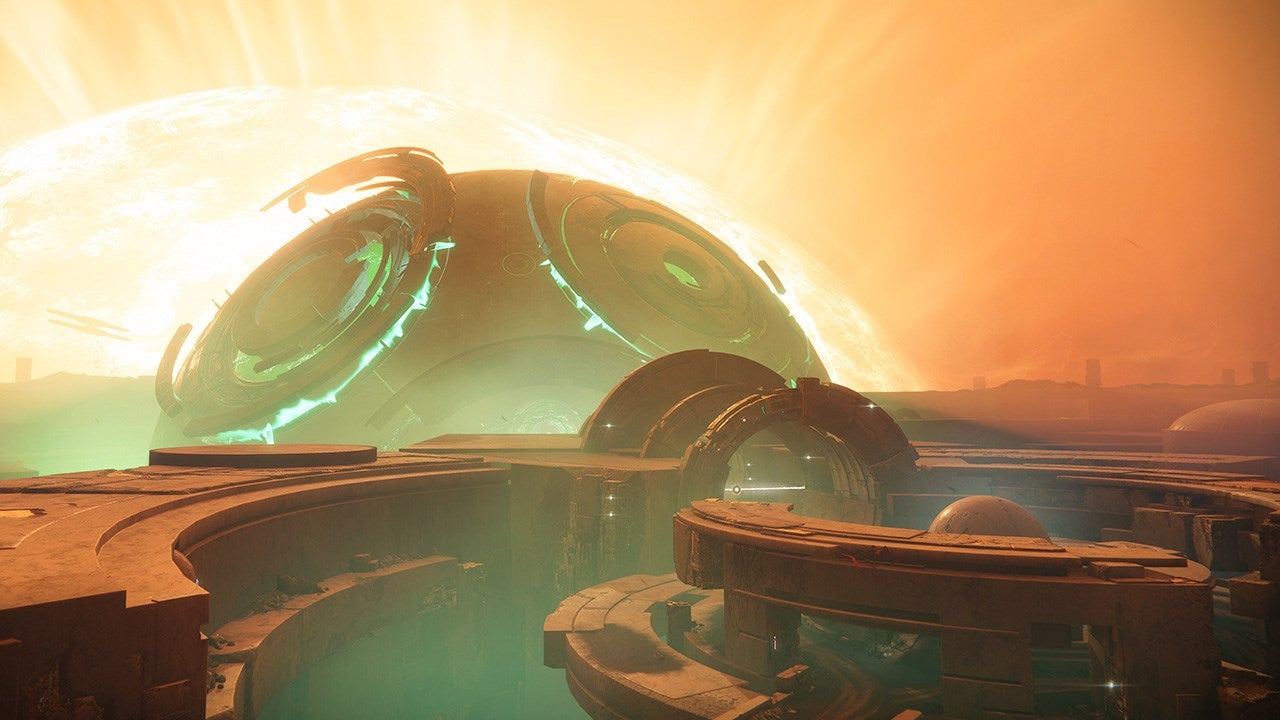 It's that time again: the Destiny 2 reset has arrived.
The Destiny 2 weekly reset is live with the usual, Nightfall changes, Flashpoint, Meditations, Milestones, and new Eververse items.
Be sure to complete your Daily milestones, Crucible challenges, modifiers for Heroic Adventures and the like.
Your Flashpoint this week in Destiny 2 is Titan, and Meditations are 1AU, Chosen, and Deep Storage. As usual, don't forget about Shaxx's Milestones either if you want Luminous Crucible Engrams.
There's an emblem associated with this week's Nightfall, and it's the Master Gardener, which is rare.
Faction Rallies ended with today's reset, and for the third time in a row, New Monarchy won. Head to the Tower to purchase their prize.
Destiny 2 update 1.1.3 also released today, and you can give the patch notes a read through the link.
Destiny 2 Weekly Reset – February 27
Nightfall: Tree of Probabilities
Modifiers
Challenges
Laser Challenge: Time five or fewerhits from lasers located in Atlas Grove
Unbroken: Complete the Nightfall with fewer than three deaths.
Rewards
Luminous Vanguard Engram
Luminous Vanguard Engram
Leviathan Raid Order and Challenge
The Leviathan raid order for the week is as follows: Order is Royal Pools, Pleasure Gardens (Challenge), Gauntlet and then Calus. The Pleasure Gardens (Dogs) is the challenge this week, which requires two players to stand at the top of the platform in the safe room holding relics. These players will 'fire' these relics at the plants on the floor of the room (where the other four players are) in order to give their teammates – who are all holding pollen spores – a buff.
The challenge here is the relic holders can only shoot one plant per phase, but with careful timing and effective shooting you can one phase the dogs and clear this challenge easily. If you need some simple instructions on this subject, here's how to beat the Leviathan Raid Challenge in the Pleasure Gardens. If you want to look over our complete raid guide before jumping in, check out our Destiny 2 Leviathan Raid page.
Eververse Items
Bassanio Legendary Ship (500 Bright Dust)
Coral Rabbit Rare Transmat Effect (450 Bright Dust)
Cosmos Shell Exotic Ghost Shell (2850 Bright Dust)
Fireteam Medallion Legendary Consumable (50 Bright Dust)
Gleaming Boon of the Crucible Legendary Consumable (750 Bright Dust)
Gleaming Boon of the Vanguard Legendary Consumable (350 Bright Dust)
Jade Countenance (Fighting Lion) Ornament (800 Bright Dust)
Mercury Vex Chrome Legendary Shader (40 Bright Dust)
Odd Dance Legendary Emote (700 Bright Dust)
Odder Dance Legendary Emote (700 Bright Dust)
Omega Mechanos Grasps Legendary Gauntlets (800 Bright Dust)
Precursor Vex Chrome Legendary Shader (40 Bright Dust)
Red Dwarf (Sunshot) Ornament (1250 Bright Dust)
Twintail Locust Legendary Vehicle (600 Bright Dust)