Destiny 2 weekly reset for February 20 – Faction Rally, Nightfall, Challenges, and more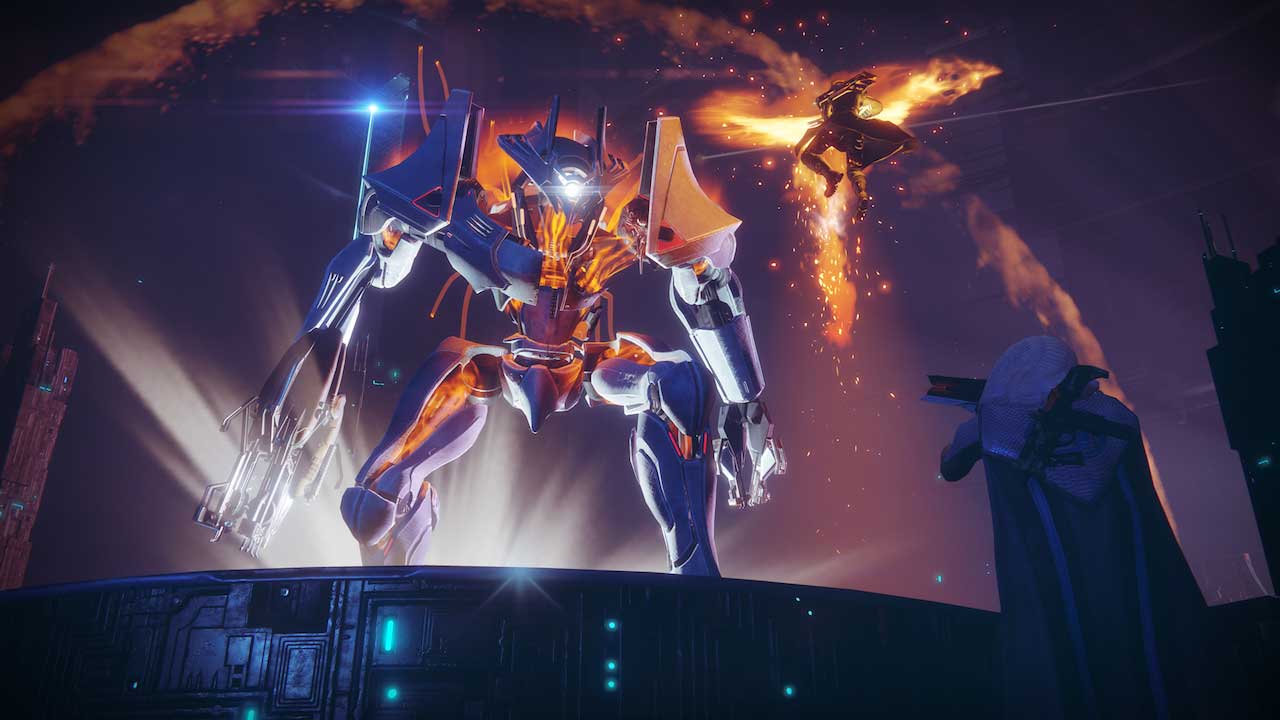 The Destiny 2 weekly reset has arrived, bringing with it the end of the Crimson Days event, and Xur disappearing until Friday.
But where one event ends, another begins: the Destiny 2 weekly reset for February 20 hails the return of Faction Rally. Time to support your favorite.
Along with Faction Rally, the weekly reset features the usual Nightfall changes, Flashpoint, Meditations, Milestones, and new Eververse items.
Be sure to complete your Daily milestones, Crucible challenges, modifiers for Heroic Adventures and the like.
Your Flashpoint this week in Destiny 2 is Mercury, and Meditations are Unbroken and Larceny. As usual, don't forget about Shaxx's Milestones either if you want Luminous Crucible Engrams.
Destiny 2 Weekly Reset – February 20
Nightfall: The Inverted Spire
Modifiers
Momentum: Health and shield regeneration stop when you're not moving. Sprint to speed up regeneration.
Timewarp: Rings: Vex time gates have appeared in the area. Pass through them to discharge temporal energy and extend the mission timer.
Challenges
Speed Of Dark: Complete the Nightfall with at least five minutes remaining.
Unbroken: Complete the Nightfall with fewer than 3 deaths.
The Floor Is Lava: As a fireteam, do not get hit by Protheon's fiery ground attack before defeating it.
Rewards
Luminous Vanguard Engram
Luminous Vanguard Engram
Leviathan Raid Order and Challenge
The Leviathan raid order for the week is as follows: Gauntlet, The Pleasure Gardens (Dogs), the Royal Pools, and then Calus. The challenge this week is the Gauntlet, which means it's time to stand on plates, again. Players cannot stand on the same plate more than once, even a second once it all starts because if you move off of it, you can't stand on it again. Due to how the Gauntlet challenge works, you'll need three players with access to the plates to coordinate and plan out exactly when they'll stand on them.
If you want to look over our complete raid guide before jumping in, check out our Destiny 2 Leviathan Raid page.
Eververse Items
Black Plague (Rat King) Ornament (800 Bright Dust)
Descendant Vex Chrome Legendary Shader (40 Bright Dust)
Disco Dance Legendary Emote (700 Bright Dust)
Fireteam Medallion Legendary Consumable (50 Bright Dust)
Get Up Rare Emote (400 Bright Dust)
Gleaming Boon of the Vanguard Legendary Consumable (350 Bright Dust)
Indigo Matrix Legendary Shader (40 Bright Dust)
Kabr's Glass Aegis Exotic Ship (2000 Bright Dust)
Omega Mechanos Legendary Class Item (800 Bright Dust)
Pintail Ghost Legendary Ghost Shell (400 Bright Dust)
Titanium Alloy (MIDA Multi-Tool) Ornament (1250 Bright Dust)
Velos Knight Legendary Vehicle (600 Bright Dust)
Gleaming Boon of the Crucible Legendary Consumable (750 Bright Dust)
Solar Effects Rare Transmat Effect (450 Bright Dust)