Destiny 2: The Farm social space changes over time, has a football pitch with scoreboard, includes mysterious secrets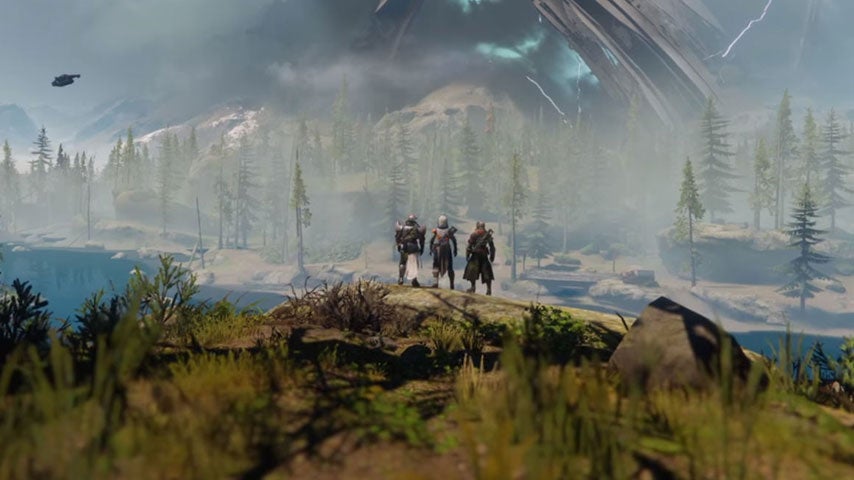 Destiny 2 players will get their shopping done at The farm, the sequel's only social space.
Destiny 2 does away with the multiple social spaces seen in the first game, which had three by the time Rise of Iron came around.
Since The Tower and Last City are ransacked by Cabal at the start of Destiny 2, our base of operations on Earth shifts to The Farm, a rural hub. This is where you will do your shopping and turn in engrams to the Cryptarch, among other chores.
But that's not all. We got our first look at The Farm in a Destiny 2 preview yesterday, but now Arekkz has put together a video detailing everything known about this new space.
While Bungie of course didn't show us the secrets we'll uncover in Destiny 2, it did reveal some interesting stuff. First, The Farm will change and evolve as the story advances and Guardians establish a stronger foothold on Earth.
The number of players who can occupy the space has been increased to 26, so that combined with the lack of alternate social spaces means you should always find a crowd waiting for you. Some of the mysteries players can unlock will have visible effects, which should intrigue any newbies you spot. You'll also get a better view of players arriving by ship.
NPCs will have a presence, too - there's a postmaster and a cryptarch (it's Tyra Karn from Felwinter Peak) at the very least. We can probably expect to see other vendors in Destiny 2, as well.
One of the most exciting additions is a football field with working scoreboards. The football in the Tower was one of the cutest little touches in vanilla Destiny so it's nice to see it come back for Destiny 2.
When not hanging around on The Farm, Destiny 2 players will explore the European Dead Zone, Io, Nessus and Titan, buy the way. Destiny 2 releases in September for PS4 and Xbox One, with the PC version to follow in October. Stay tuned for loads more coverage as the Destiny 2 beta kicks off this month.
What do you think of The Farm? Can't say I'll miss having to tour around the Tower, Reef and Felwinter Peak to pick up all the weekly bounties and quests.