Destiny 2 PS4 exclusive Crucible screens show off the Retribution PvP map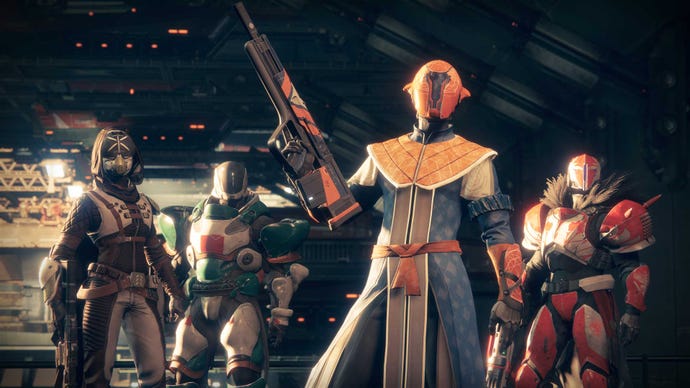 Destiny 2 players on PS4 can exclusively beat each other up on the Retribution Crucible map. Let's check it out.
Destiny 2 continues the recent tradition of Activision and Sony getting a bit lovey-dovey.
As detailed during Sony's E3 2017 presser, PS4 players will have access to exclusive content their fellow Guardians on PC and Xbox One will miss out on.
One of these is the Retribution map for Destiny 2's PvP suite, Crucible. You can check it out in the environmental screens above and below.
As well as these three environmental shots, Activision sent over a stack of screenshots taken on the Retribution map, showing off Destiny 2 PvP action as well as some heroic Crucible posing. Take a gander below.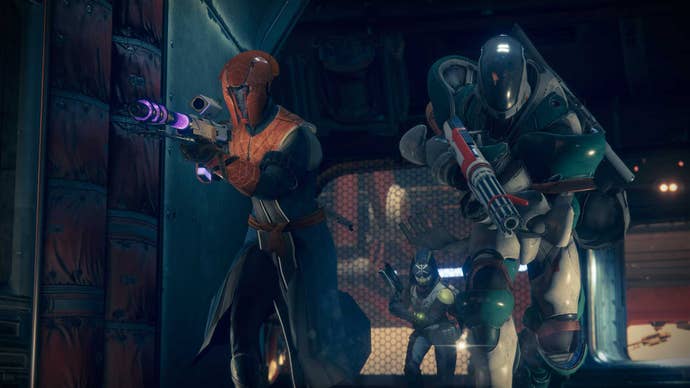 In addition to the map, the PS4 version of Destiny 2 comes with exclusive weapons, armour, a ship and a strike, Lake of Shadows. We'll have some screenshots of most of that soon, as well; stay tuned.
Destiny 2 releases in September for PS4 and Xbox One, and hits PC in October.
We'll have it locked to Destiny 2 here on VG247 till then - naturally.