Destiny 2 PC beta includes changes to Quickplay and Competitive matchmaking, Infinite Super Glitch and other Sandbox issues fixed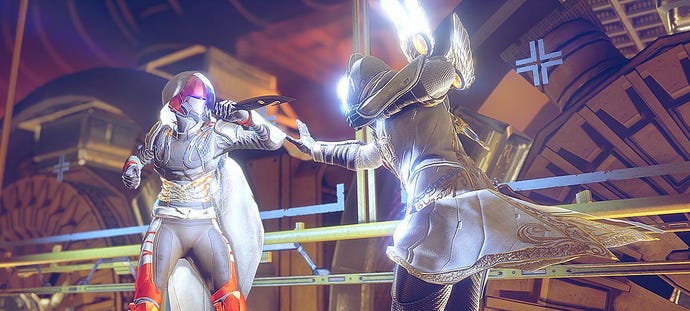 The Destiny 2 PC is just around the corner, and as Bungie previously stated, expect it to include some changes.
Those who pre-ordered Destiny 2 on PC can jump into the beta a day early, and if they played the open beta on console, they will note the following changes.
According to Bungie, during the console beta it learned a lot from players who participated in the Crucible. One of the changes made was to the playlists.
Going forward, all matchmaking for Quickplay and Competitive will be tuned separately in order to provide more varied experiences between the playlists. Other changes to the rule sets for specific game types, have been applied.
In Quickplay, matchmaking times will be shorter, with less emphasis on Skill. According to Bungie, this is the "fastest route to a game, but you may face opponents outside of your comfort zone."
Also, the winning score in Control has been extended from 75 to 100. This will allow folks more time to play and use abilities. abilities. The trigger for the Mercy rule has also been extended so it won't come into play as often. These changes were made due to matches being shorter than expected. Apparently, some Guardians didn't even have enough time to charge their Super.
Competitive matchmaking will now take a bit longer to match folks with others closer to their skill with a good connection. Bungie said the matchmaking settings may take longer, but the "quality of the gameplay experience will be worth the wait."
Improvements have also been made to how the player's skill in Countdown is calculated to better reflect how they will perform against opponents.
Skill rating will always be taken into account when matching with opponents or teams, and in all cases, the average rating of the team is taken into account.
Other changes made with the Destiny 2 PC beta include tweaks and fixes made to the Sandbox. Below, you will find a list of adjustments and fixes, straight from Bungie because we're not as fun when it comes rewriting patch notes.
FIXED: Infinite Super Glitch - Infinite Supers are all well and good until someone loses an eye.
FIXED: Warlock Glide Glitch - This bug was awesome… So awesome it hurt us a little bit to kill it. Thanks to those in the console Beta who helped us track this down.
FIXED: Infinite Grenades Glitch - Another issue found with the help of our friends in the console Beta.
FIXED: Warlocks now have the same Melee Range as all other classes - With the exception of where perks directly increase their range, Warlocks will punch like the rest of us. Our PC friends will get a chance to experience a world with consistent base melee ranges. So will the rest of you, when the game launches.
TWEAKED: Globally reduced the time it takes to charge your Super - This was a big change that came directly from your feedback during the console beta. We agree it was taking a bit too long to cook up a Super.
TWEAKED: Increased Grenade Damage in PvE - Increased damage helps Grenades feel as powerful as they should facing hordes of alien combatants and, more specifically, makes the longer cooldowns more palatable. We want abilities to be slightly more rare, but worth it. In the console Beta, the "worth it" part wasn't quite there yet.
TWEAKED: Increased Power Ammo drops in PvE - This is something we had felt internally and have been slowly tuning up over the last several weeks. The PC beta has been updated with our new values and will provide much more Power ammo in PvE than what was found before. Power ammo can also be directly farmed from all Yellow Bar Combatants. Go big, Guardians.
Bungie said it will be keeping a close eye on the Destiny 2 PC beta and will document additional issues players may find along the way.
The console beta Destiny 2 did the business last month, according to Activision, which said it had more total players than Destiny 1's beta in 2014 Destiny beta.
The first beta brought in 4.6 million players, so we can only guess at how many participated this time out. All we know is that it was also the "biggest Bungie Beta ever." So, jump in there, fellow PC players, and give your console brothers and sisters a run for their money with your vast numbers.
The Destiny 2 PC beta will go live on August 28, again, for those who pre-ordered. It opens up to all other PC users on August 29 and will end on August 31. We look for Bungie to extend the beta again, as with the console build.
Destiny 2 will be released on September 6 for PS4 and Xbox One. It will arrive on PC October 24.