Destiny 2: How to get the Bastion Exotic Fusion Rifle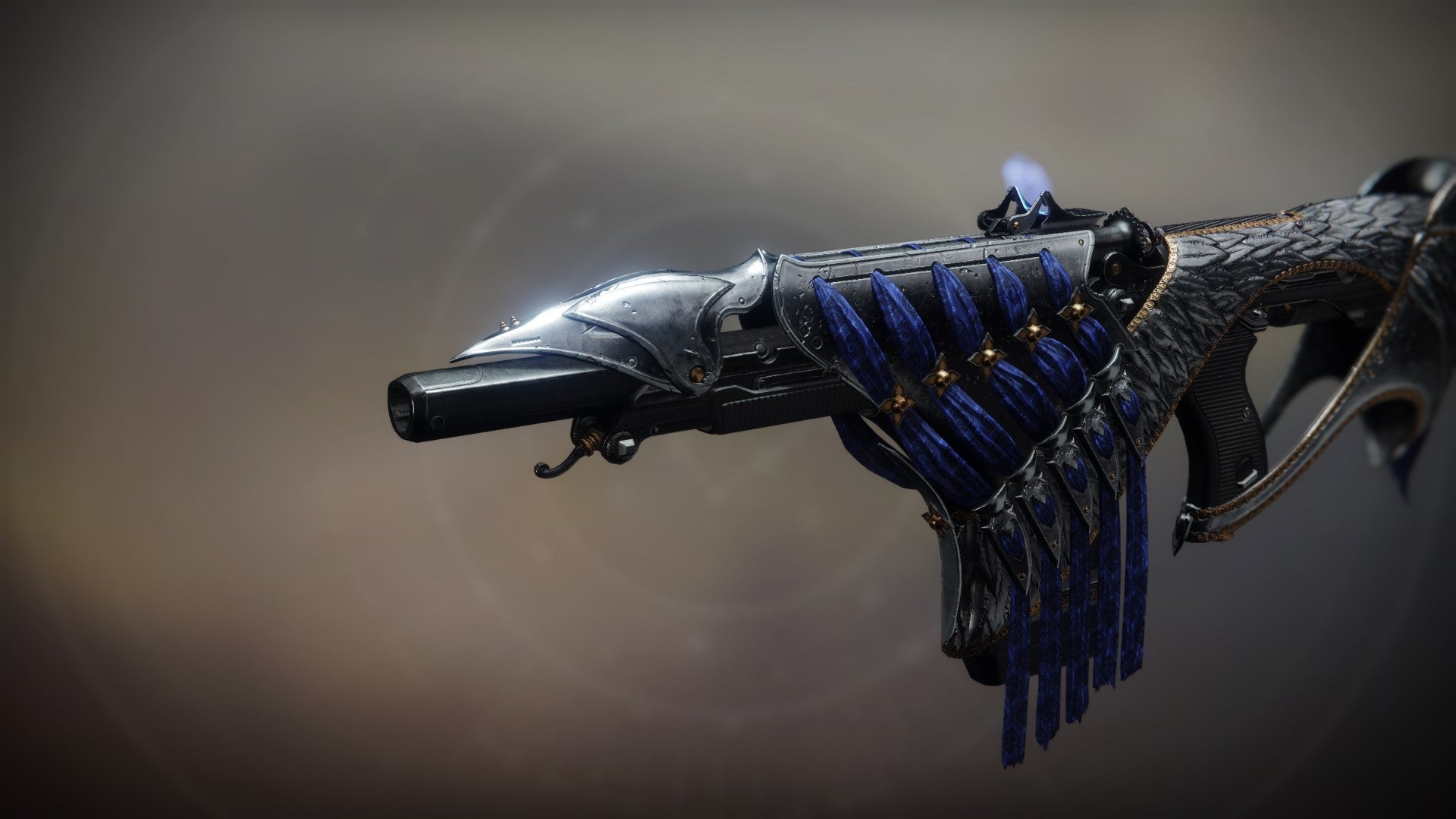 A new Exotic weapon is now available in Destiny 2, so it's off to speak with Saint-14 in the Tower.
Now that the Corridors of Time puzzle has been solved, you're able to jump in and begin the Bastion Exotic quest a week early. After you've collected the Chronometric Weapon Core, head over to the Hangar in the Tower to see old Saint-14 to pick up the quest Memento to begin.
If you find that the quest isn't populating for you, make sure you complete any outstanding Saint-14 quests and try going into orbit and back a few times. After today's reset, all players will be able to approach Saint-14 to pick up this quest, even if you haven't traversed the Corridors of Time.
How to get the Bastion Exotic Fusion Rifle
Once you've spoken with Saint-14, you'll unlock the quest step A False Refraction. It tasks you with gathering five Fallen Intel, which you can get from the likes of The Empty Tank Lost Sector in the Tangled Shore. Deal with the enemies and Servitor in the area to gather a piece of Fallen Intel. You can either farm this Lost Sector by defeating the Servitor, going into orbit and spawning back in or by visiting other Lost Sectors and defeating Servitors or Fallen Captains.
Once you've collected all five, go and have a chat with Spider. It would be a good idea to pick up some bounties from Spider, but don't turn them in until later. He'll point you back towards The Empty Tank to face off Aksiniks, Bound by Honor. If you can't find him, look behind you - he stalks you for a while before attempting to kill you from behind. Once he's dealt with, speak to Spider again to pick up A Strong Arm, the next step of the quest.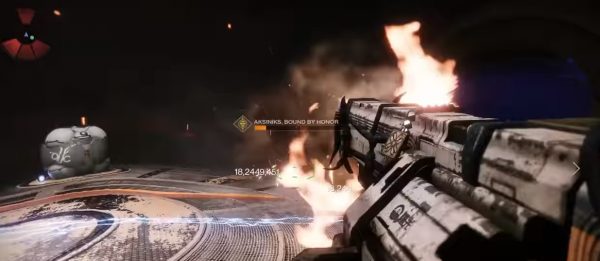 For this section, you'll need to stay on the Tangled Shore and:
Complete 10 Spider Bounties
Defeat 30 challenging enemies
Complete eight Public Events, or four Heroic Public Events
You can complete any of Spider's bounties for this to count, so save them up and keep them until you reach this step. For the Public Events section, if you complete a Heroic run you'll get two points of progress instead of one, so try and complete those versions if you can. The easiest way to defeat challenging enemies is by defeating Champions in Public Events, so keep an eye out for yellow and orange bar enemies and it shouldn't take you very long at all.
After that, you'll get the quest step Rude Awakening, where you'll need to visit the Trapper's Cave Lost Sector in Four-Horn Gulch. Head inside and look for a Fallen gravesite, which is a faint glowing light to the right of the waterfall.
Inspect the Fallen gravesite and you'll get the Altered Chief quest step, where you'll need to complete The Hollowed Lair, Memento Strike and defeat Reysk, the Waning Light. Open the Director and you'll be able to see an icon for it on your map, just remember to begin the Memento version.
He appears pretty early on in the Strike so defeat him, complete the Strike and head back to see Saint-14 in the Tower. He'll be surprised you found his old weapon but entrusts it to you. Congrats, the Bastion Exotic Fusion Rifle is yours!
It comes with the Saint's Fists perk, where charging Bastion will fire three spreads of Kinetic slugs. It also comes with Breakthrough, where a portion of its damage bypasses elemental shields.
For more Destiny 2: Season of Dawn guides, you can check out our guides on how to get the Devil's Ruin Exotic sidearm, the best Artifact mods and how to complete Recovering the Past and get Saint-14's Perfect Paradox shotgun.
You can also read how to unlock the Sundial and all the Obelisks so far, as well as how to earn this season's Ritual Weapons.
If you're just getting started with Shadowkeep, check out our pages on how to get the Season of Dawn Ritual Weapons, how to find the Pit of Heresy Dungeon, Nightmare Essence Cleansing and how to get Phantasmal Fragments, Cores, and access Nightmare Hunts.
For new Guardians, you can check out our Forsaken guide here as well as how to find Lost Sectors and cache codes.