Destiny 2: how to beat the Gauntlet challenge in the Leviathan Raid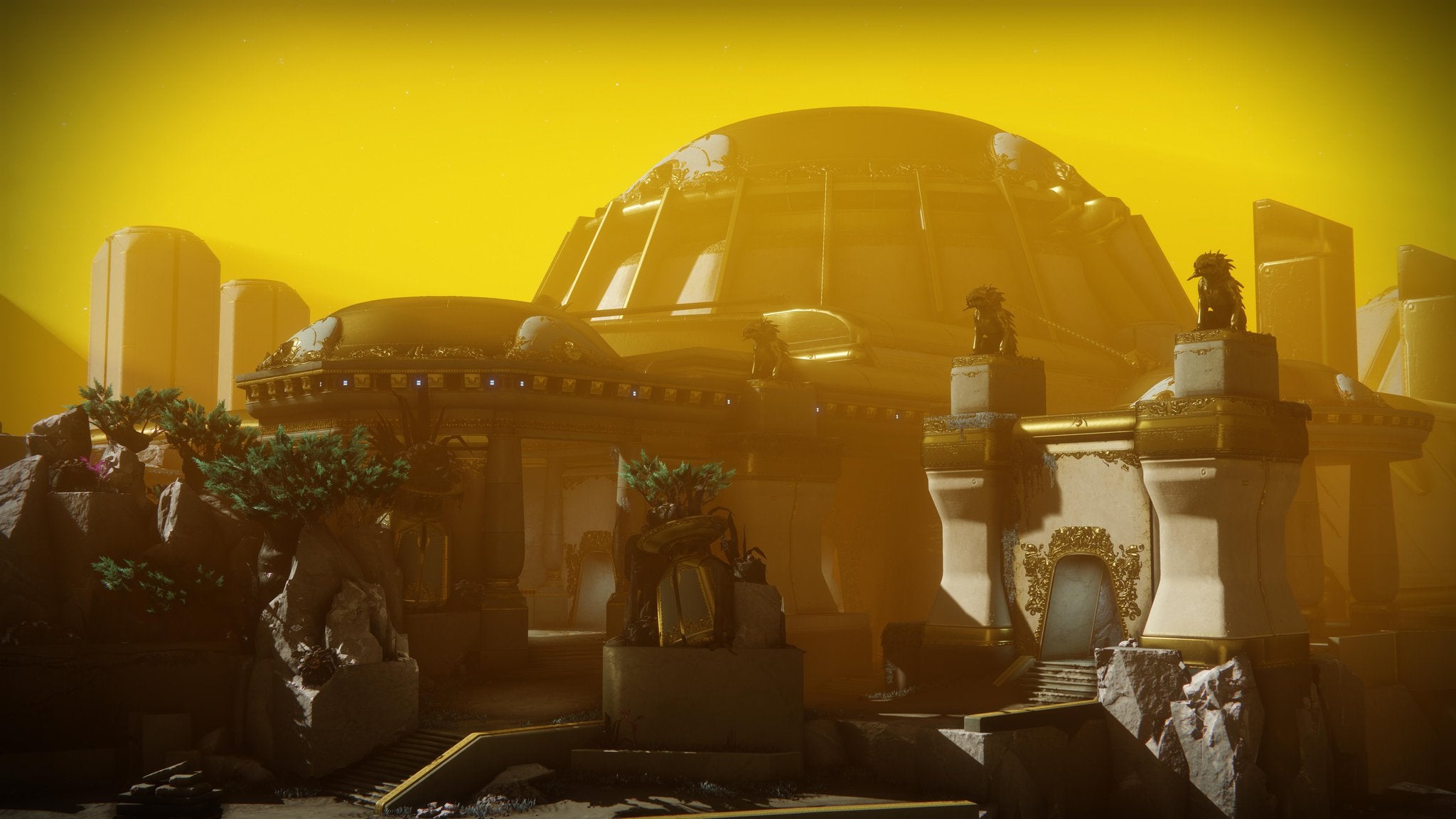 This week's challenge in the Leviathan Raid, which takes place during the Gauntlet Trial, requires some coordination and careful footwork to complete.
We love helping you through Destiny 2 - as evidenced by our huge Destiny 2 guide - so below we've got a method for completing this week's Leviathan Raid challenge. Like last week's Royal Pools challenge it's not too difficult as long as you and your team are good communicators, and you watch where you're stepping.
As always, we have a video guide from Arekkz showing you how to get through this, but we've also written up a guide for those who prefer text.
The Gauntlet challenge specifies that you cannot stand on the same plate more than once. This means that if you've stood on a plate for even a second once it all starts, you can't stand on it again - but if you've stood on a plate for a second and then stepped back off you're not going to be able to complete it. Because of how the Gauntlet challenge works, with two players being teleported away from the other three (as outlined in our Leviathan Raid guide), you'll need the three players with access to the plates to coordinate and plan out exactly when they'll stand on them.
You'll begin the Gauntlet by standing on the plates, which is safe - it won't count as an activation until you've initiated the first phase - but once that happens you'll need to be careful.
What you want is a rotational strategy for each of the three phases you'll face. In each phase, you need one player to run between the plates, one player on the ground dealing with enemies and helping with the arrows as they light up, and a runner. Over the three phases, each player will need to occupy every role, so again it's worth reading out Raid guide above so that you know what each role involves.
The plate runner needs to stand on each plate in turn and shoot the arrow that the runner has called out to them. The person on the ground, who should be avoiding the plates, needs to take out the Psion as quickly as possible and assist with shooting the arrows. The person on the plate should take whichever arrow is on top, and the person on the ground should take the bottom one, of the two you need to shoot.
You're both effectively following the runner as they move through, and if you do it right, one player will touch all four plates once per phase, and won't need to touch them again.
In the next phase, swap roles, and then in the third phase, swap again. By the end, each person has performed all three roles, and at the end your entire team grabs the orbs and dunks them as they normally would. It's not too bad a challenge, you just need to make sure that you get the pattern right.
Complete it and net that sweet loot, Guardian - you've earned it.