Destiny 2 gets limited edition Glacier White PS4 Pro bundle
Sony has announced a new colour for the PS4 Pro, and it's available only in this new Destiny 2 bundle.
The Limited Edition Destiny 2 PlayStation 4 Pro Bundle includes a Glacier White console with a 1TB HDD, a copy of the game, and all content include in the game's digital deluxe edition. That means you'll get two expansions and whatever other "digital goodies" Bungie is offering to owners of this version.
The bundle is priced $449.99/CAD$549.99, though the European and UK prices have yet to be revealed. It'll be available on the game's launch day on September 6.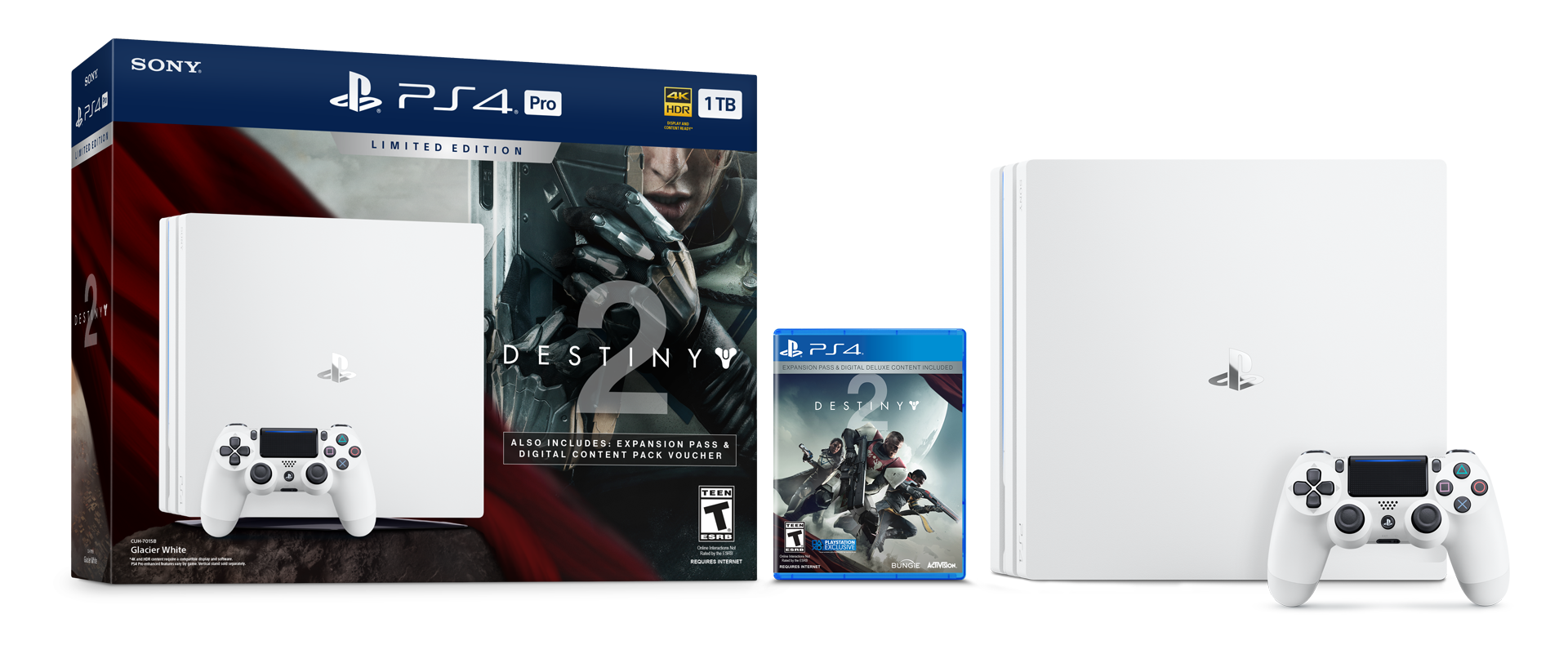 The European PlayStation Blog mentioned that the copy of Destiny 2 included will be on disc, which is important to those who want to get the console but already own the game.
Sony did not say if the Glacier White PS4 Pro will be available separately at a later date.
In other Destiny 2 news, the game's beta will be going live next week. The starting date is different for each console, and depends on whether or not you have a pre-order.