Destiny 2: Forsaken Scourge of the Past raid launch times, update 2.1.1, new Power caps detailed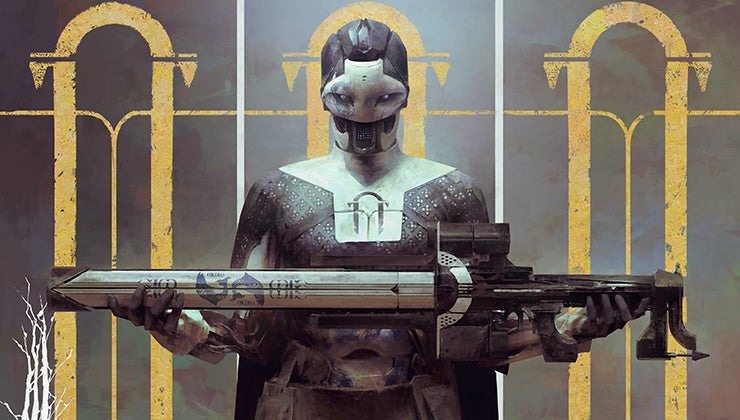 Following the start of Destiny 2's Season of the Forge (Season 5), and the reveal of early Black Armory details, Bungie has now dug deeper into some of the most common questions.
In the weekly update, Bungie detailed how Power levels will work in Destiny 2 after the release of Black Armory, explained why Scourge of the Past is a raid and not a raid lair, and revealed early details of next week's patch 2.1.1.
When patch 2.1.1 launches, the Power cap for all owners of Destiny 2: Forsaken will be increased to 650. This is not changing the soft cap, however, which remains at 500 Power. By the same token, all current Powerful gear sources will be unchanged for Forsaken owners.
In fact, players under 550 Power will see Prime Engrams more frequently and get bigger Power upgrades from their drops. Owners of the Annual Pass will obviously have more ways to earn Powerful rewards, such as the new Forge activities.
Destiny 2 patch 2.1.1
On Tuesday, December 4, patch 2.1.1 will be released to officially unlock Black Armory content for owners of the Annual Pass. The update will be preceded by just 30 minutes of downtime that kicks off at 8:30am PT, 11:30am ET, 4:30pm UK.
Scourge of the Past raid launch date and time
Bungie confirmed that the Scourge of the Past raid, one of the major new activities in Black Armory, will be available starting Friday, December 7 at 9am PT, 12pm ET, 5pm UK.
The raid has a recommended Power requirement of 640, but it does not have a minimum Power requirement. In the blog post, Bungie explained that Scourge takes place in a new location and features a new story separate from Forsaken's main conflict, which is why it's not calling it a raid lair.
Veterans of the Hunt rewards
As Bungie promised, all players who jumped into Destiny 2: Forsaken before October 16, dubbed Veterans of the Hunt, will receive a package of goodies. The package is being offered as a sort of compensation for those who bought the Destiny 2 Expansion Pass along with Forsaken, before that content was included in all editions of Forsaken.
The pack includes a unique emblem, shader, and two emotes. It also comes with a bundle of consumables. Bungie initially planned for these rewards to be available earlier in December, but a bug is causing a delay. The plan now is to make them available around December 18 with patch 2.1.3.
Destiny 2: Forsaken and Season of the Forge known issues
Because it wouldn't be a launch without them, Bungie has too outlined the issues currently on its radar. These are mostly minor, thankfully, and you can view them all below.
Annual Pass on the Xbox Store: we are monitoring reports where players on Xbox One are unable to purchase the Forsaken Annual Pass through their console marketplace.
Crucible Solemnity Shader: we are investigating an issue where this shader cannot be obtained in Season 5 by players who did not already earn it in Season 4.
Heavy ammo spawns in Crucible: we are investigating an issue where heavy ammo may spawn in unintended locations during Crucible activities.
Double perks pre-2.1.1: some weapons that drop after Update 2.1.0 may have redundant perks until they are corrected in Update 2.1.1.
The Mountaintop: "The Mountaintop" triumph's description says, "Complete the quest "The Ascent" and collect its Grenade Launcher reward." Players should be aware that this quest starts with the title "First of Many", and is available from Lord Shaxx.
Masterwork UI: we are investigating an issue where some UI elements for masterwork gear do not appear when inspecting another player.
Season of the Forge Shaders: we are aware of an issue where Season of the Forge shaders dismantle at a slower rate than other shaders.