Destiny 2: Forsaken - Malfeasance quest is being simplified, October patches detailed
Destiny 2: Forsaken will be getting two patches this month, and Bungie has outlined what to expect.
In the most recent this Week at Bungie blog, the same one where Bungie confirmed that Prestige raids aren't returning, the developer revealed a few more details about two upcoming game updates.
Though the dates and contents are subject to change, we at least have an idea of what's in the pipeline. Update 2.0.4 is due out October 16, and here's what's on the docket.
Added the ability to hover over Lost Sectors to see their name once a player has looted them
Players can now track up to three pursuits
Added Through Fire and Flood, Zenobia D, and Crooked Fang-4fr to the world Legendary pool— Edge Transit will have some company
Increasing Scout Rifle damage in PvE and against non-player enemies in Gambit
Fixed a bug where Prime Engrams were going straight to the Postmaster at the end of Crucible matches; they will now show alongside other end-of-match rewards
Added transmat effects to Collections, under the Flair category
Tracking for acquired transmat effects began with the launch of Forsaken on September 4; transmat effects gained (inventory or Postmaster), used, or dismantled after that date will be unlocked in Collections
Transmat effects are unlocked when added to player inventory, NOT when you gain ships that have them pre-socketed
We have identified a very rare issue where the Gambit invasion portal will not reactivate once used, and we are currently developing a fix
We are developing a fix for an issue where One Thousand Voices may cause loud screeching audio when fired while strafing or jumping
The following update, 2.0.5, is scheduled for October 30. Here's what it's bringing:
Rebalancing functionality of Distribution/Dynamo perks, requiring players to be near opponents for Super energy benefits
Slightly increasing Sword damage in PvE to address player feedback
Slightly increasing Fusion Rifle damage in PvE
Increasing viability of Malfeasance in PvE and Gambit activities
Adjusting visibility of the Titan's Banner Shield, making it easier for players to see through the effects
Adjusting Exotic rewards to help reduce the number of duplicate drops
Players may still receive duplicates, but there will be better chances for Forsaken exotics when receiving Exotic rewards
The chance for a Nightfall Unique Reward to drop will increase each time a Nightfall is completed without a unique drop
Adding Masterwork Cores as rewards for specific Spider "Wanted" bounties and general Scrapper bounties
Reducing the time for single-shader deletion from your inventory
We are developing a fix for an issues where a team will defeat the Ascendant Primeval Servitor, but the opposing team receives credit for the kill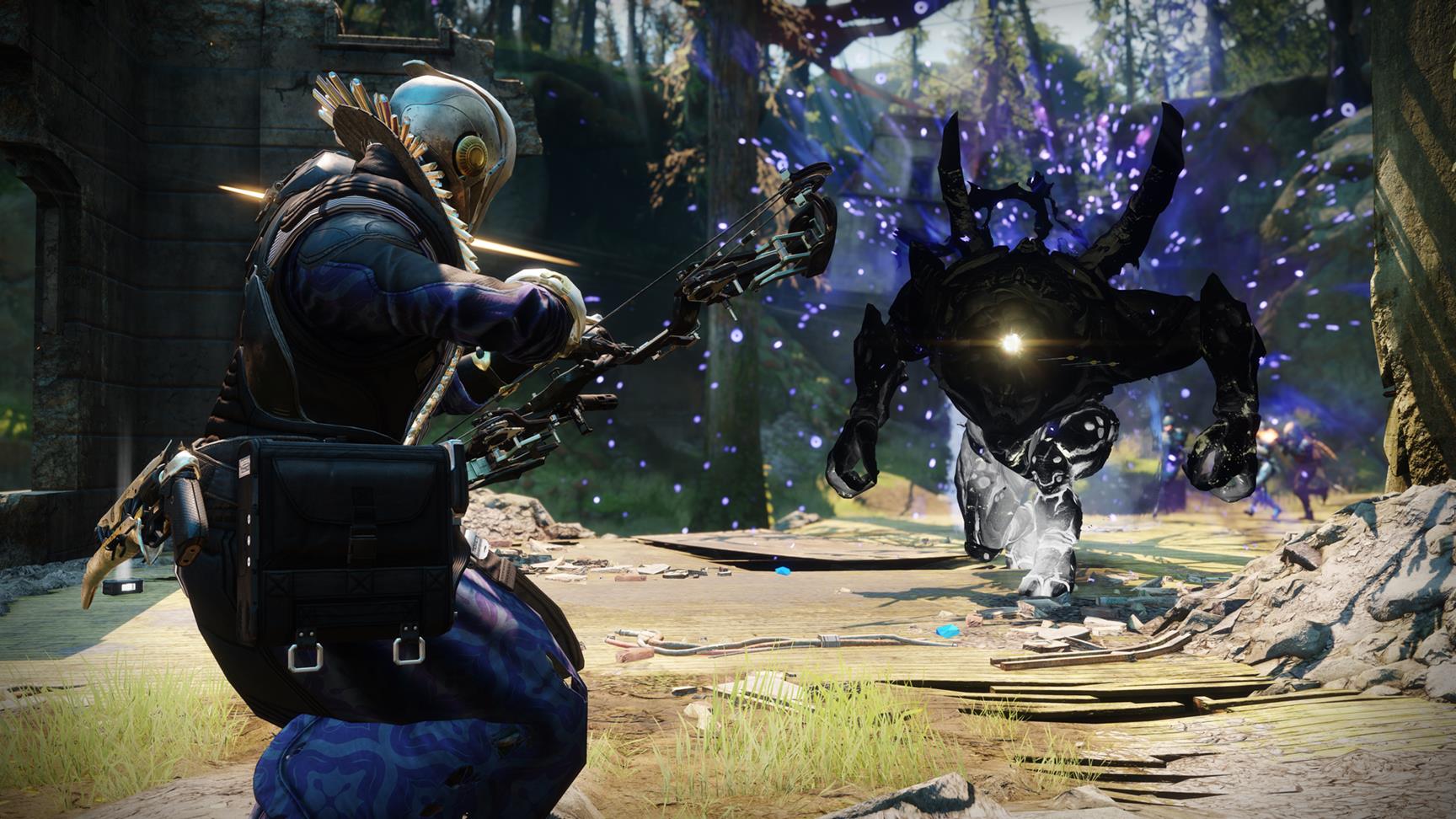 Many players are stuck on a particular step in the Malfeasance quest. Players need an Ascendant Primeval Servitor to spawn in order to complete one of the quest's steps, and Bungie plans to increase the spawn rate in patch 2.0.5.
In week three of the curse cycle, the Ascendant Primeval Servitor's spawn rate will be equal to other Primevals, however, it's getting its spawn rate increased for lesser-curse weeks. The more common spawn also means less common rewards.
As it stands, players are guaranteed vanity items like ships and sparrows on subsequent kills, but this will change. When the patch hits, these items will have a chance to drop but not be guaranteed.
Bungie also discussed a couple of other general changes that do not currently have release dates. A Gambit matchmaking fix is in the works, which should eliminate long load times for some players, but more importantly, the fix will re-enable quit penalties in Gambit.
The new system is more forgiving, as you'll need to leave more games than previously allowed before you get temporarily banned. The power ammo dispensers are getting updated, too, with the ammo you receive now dependant on the weapon you have equipped.
Sleeper Simulant players will get two shots instead of four, whereas sword users will get 12 ammo instead of six. Down the line, Bungie is looking into making changes to Gambit bounties and rewards. The developer is also considering some tweaks that'll expand the leading team's advantage.
Hit up our Destiny 2: Forsaken guide for updated walkthroughs of the weekly challenges and quests, raid guide, and more.