Destiny 2: Forsaken changes to combat and weapon customization systems outlined
Some rather big changes are coming to combat in Destiny 2: Forsaken alongside the weapon Masterwork and mod systems.
Bungie discussed some of the major changes coming to Destiny 2 combat and the weapons system in a livestream today.
An overhaul made to weapons will see Masterwork levels made to all up to the tenth tier. While it won't cost too much to start moving up a Matserwork tier, to fully max the weapon at tier 10, players will end up spending quite a bit.
It will cost 10,000 Glimmer, 27 Legendary Shards and 17 Masterwork Cores to hit max tier.
Once the weapon has reached the final tier, players are able to choose one of two perks pertaining to PvE and Crucible kill tracking. Players will also have the option of applying a new mod for 5,000 glimmer.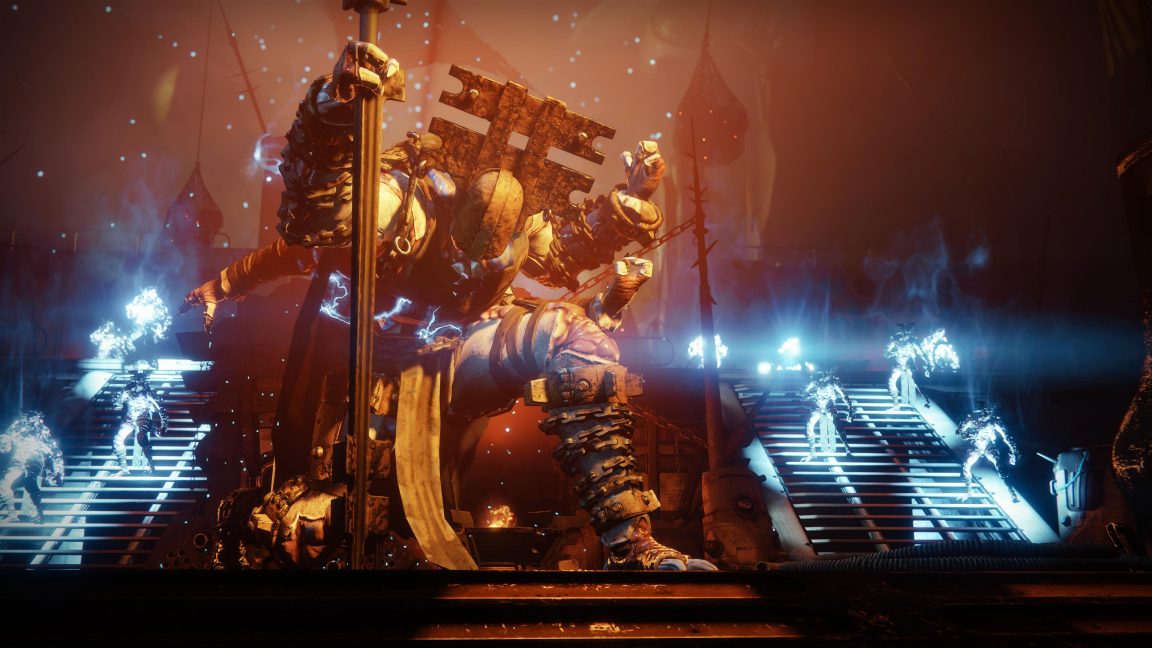 Destiny 2: Forsaken - changes weapon mods
Mods will no longer carry power in Forsaken and will now come simply from equipping items. So long convoluted system, hello simplicity with meaningful mods.
Destiny 2 players might be pleased to hear that random weapon rolls are returning. Using the Hand Cannon Better Devils as an example, Bungie said weapons will now drop with random perks. This means more meaningful loot.
Ten of the new, more meaningful mod perks were revealed during the Destiny 2: Forsaken livestream, and reddit user aussiehalo#1645 was kind enough to jot them all down for folks. My fingers just weren't fast enough.
Major Spec (Deals extra damage against powerful enemies)
Minor Spec (Deals extra damage against rank-and-file enemies)
Radar Tuner (Radar immediately returns when you stop aiming down sights)
Targeting Adjuster (This weapon gains better target acquisition)
Icarus Grip (Improves accuracy while airborne)
Freehand Grip (Increased accuracy and ready speed while firing from the hip)
Backup Mag (Increases magazine)
Boss Spec (Increases damage against bosses and vehicles)
Counterbalance Stock (Reduces recoil deviation for the weapon)
Range (Increases the range of your weapon)
Mods will be acquired when taking apart weapons which already have one applied. These mods will go into your inventory once the weapon has been dismantled. Bungie said that any mod can be applied to any weapon, and as afar as armor mods are concerned, each have been improved and stacking won't be limited to specific classes.
These changes to the mod system means current mods will be redundant. Don't delete them just yet though: once Forsaken is live, you'll be able to trade them in at Banshee for components that from the new mods.
Bungie also reconfirmed the weapon slot changes will go live in Destiny 2 on August 28 before Forsaken launches on September 4. This particular patch is bringing the new weapon system that drops the current limitations and allows players to use most weapons in any of the three slots.
Special weapons will now spawn with two slots, the exception are trace rifles which will instead include 25 energy. Ammo type will also be tied to the weapon specifically.
Arekkz explains all of the changes in a more condensed, concise manner in his video below.
During the livestream, Bungie also provided another look the three Exotics shown in the Destiny 2 Weapons and Gear video from last month. Here's more info on each (thanks, mattimoose21):
Ace of Spades [Exotic Hand Cannon]
Exotic Perk: Memento Mori (!!)(Grants radar while aiming down sights. Bonus damage after kill reload)
Other perk: Firefly
Ammo: Primary
Black Talon [Exotic Sword]
Exotic Perk - Crow's Wings (Fire projectiles)
Other perks: Heavy Guard, Tireless Blade
Ammo: Heavy
Wish-Ender [Exotic Bow]
Exotic Perk - Queen's Wrath (Aiming down sights and fully drawn Guardians will see enemies as silhouette through walls)
Ammo: Primary
With that out of the way, let's move on to combat changes, specifically information on Supers.
Destiny 2: Forsaken Combat Changes
Destiny 2: Forsaken will also see changes made to Supers to coincide with the global lethality pass. This will be applied across the board, which means even those without Forsaken will see changes. They just won't be able to use the new Supers and related subclass abilities.
For example, melee Supers are going back to a two hit model, which means two hits will kill a target as opposed to three. The stronger melee ability Shoulder Charge is going back to a one hit kill, and Tether is more reliable and will trigger faster.
Grenades and throwing knives have been buffed, Stormtrance is more lethal, the Hand Cannon three-tap is back, and those are just a few examples.
Bungie said it would host another livestream before Destiny 2: Forsaken releases on September 4. We'll likely hear more about it during Thursday's This Week at Bungie post or later on this month.