Destiny 2: Forsaken - Changes to the Dreaming City, Petra Venj's new location, changes to loot drops and more
The weekly reset for Destiny 2: Forsaken as arrived and the Dreaming City is glowing. The Taken curse seems to have been lifted, restoring the Awoken city to its former glory.
Every week, Petra Venj will move locations, and every week the map will change slightly in appearance as well as some of the content. The Shattered Throne will become available very few weeks and at least once in a three week rotation you will have an opportunity to meet the Queen. So, let's see what changes have come about so far.
Destiny 2: Forsaken changes in the Dreaming City
The Dreaming City has evolved yet again to a wonderfully vibrant landscape. The Taken black orbs and mist has lifted and every building restored. The Taken are substantially weaker now that the curse has disappeared or, at the very least, lessened. The music is considerably lighter and more fanfare like, a world apart from what it looked and sounded like just a few hours ago.
Scorn enemy numbers appear to have increased somewhat since the reset and can overwhelm you quite quickly if you don't act fast enough.
Petra Venj has moved to The Strand this week and has a variety of new Daily and Weekly bounties to complete. Upon speaking to her, she'll remark on how "everything looks the same as it did three weeks ago"; I have a funny feeling she'll be eating her words soon enough.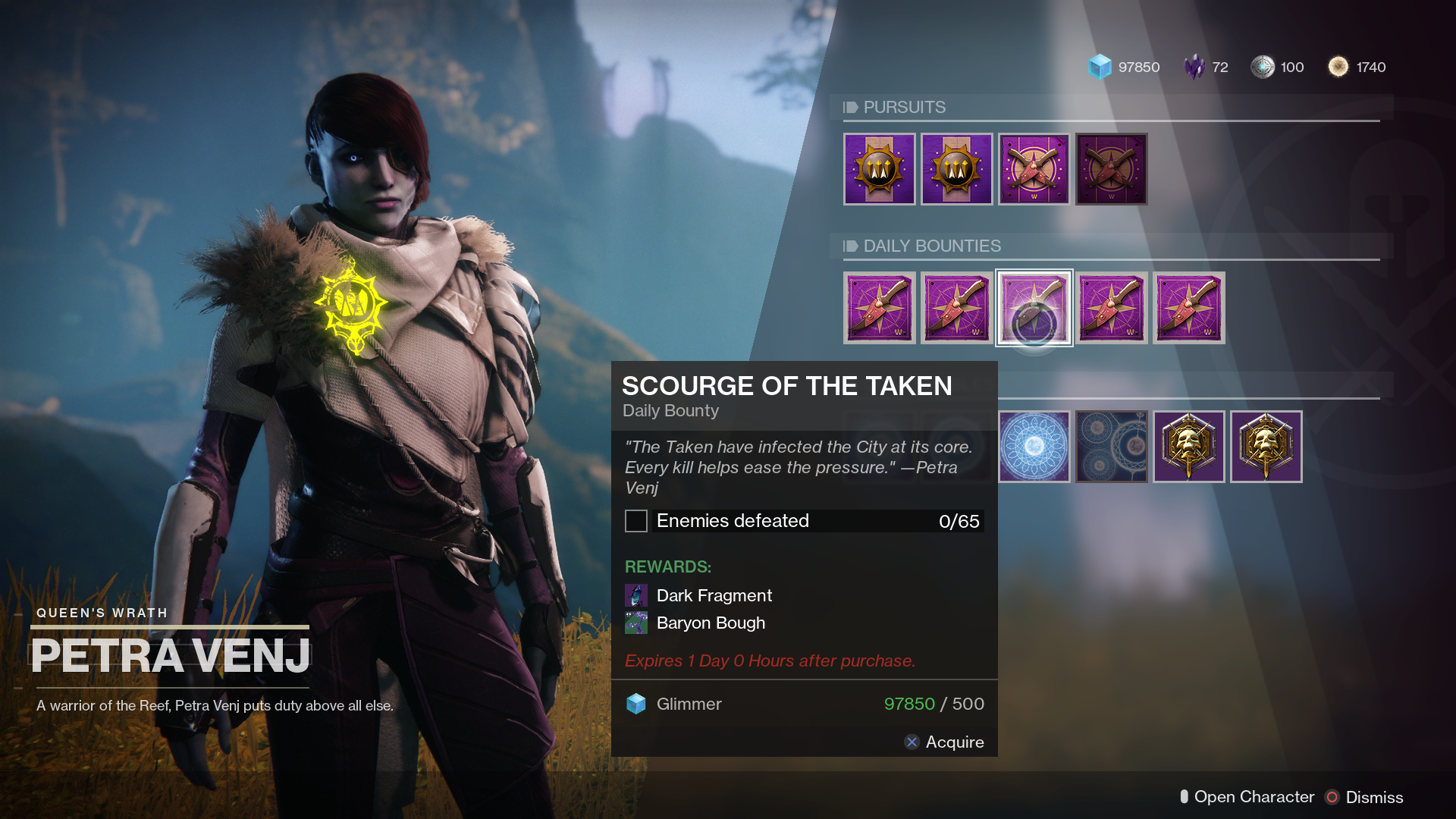 There is a new Ascendant Challenge and another Gateway Between Worlds bounty which will no doubt lead us once again to Mara Sov. The portal that you opened at the end of the last bounty has now closed, but I doubt that's the last we've seen of the Queen.
In the Confluence, The Shattered Throne dungeon has disappeared and is set to return in at the next three-weekly reset.
New Corsair patrols are available across the map, both from Petra Venj the various Corsairs dotted around, such as Field Assignment: Assassination, which I'm sure I don't need to explain.
Destiny 2: Forsaken loot drops
Bungie has made good on its promise to balance loot drops with the reset, as I received better-levelled loot in the past hour than I have done over the last two weeks, including a new sword, an Exotic vehicle and a new sniper rifle - not an Edge Transit in sight. Both of the weapons were higher than my Power level so if you're struggling to break that plateau, now might be the time to find some loot.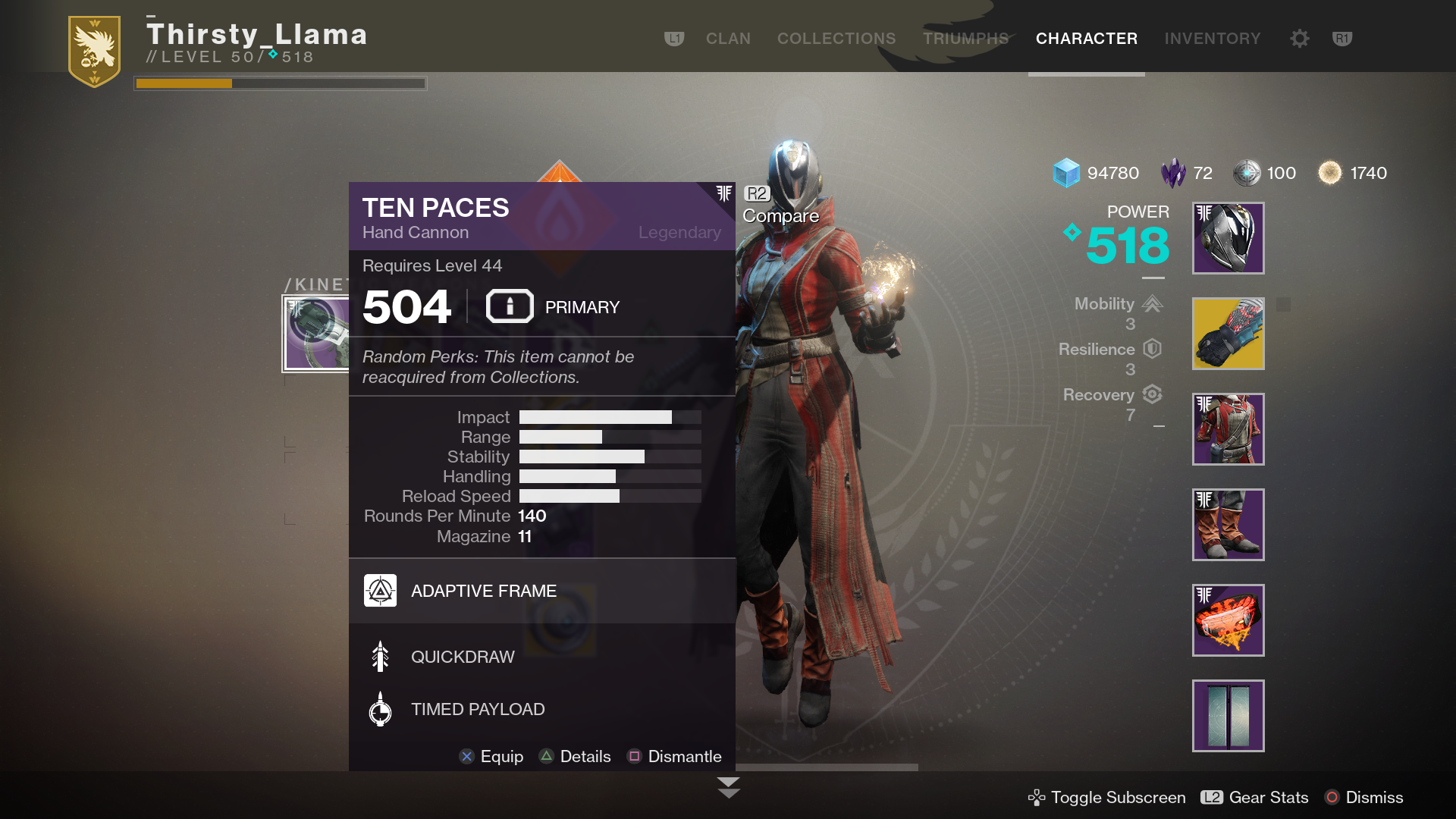 Grenade reloading times seem to have increased somewhat playing as a Warlock, which made fighting a horde of Scorn a lot easier.
Destiny 2: Forsaken Crucible
As expected, Breakthrough has moved into the Competitive playlist and the playlist this week features Doubles and Rumble. Bungie has promised better loot for completing Crucible challenges, so it'll be interesting to see what drops this week.
Destiny 2: Forsaken Clans
Upon logging in and whilst talking to the likes of Zavala, Petra and other bounty givers, I received a tonne of Clan XP, so much so that I received two high-level Engrams from Hawthorne after speaking with her. We haven't completed many Clan activities lately, so I'm not sure if this is like a back payment of earned XP we were due or not.
Vanguard and The Tangled Shore bounties and Dailies have also reset as well as those in Gambit. No sign of the Festival of the Lost starting today, but hopefully, we won't have long to wait.
And that's our lot! We'll be playing through various bounties and Dailies this evening and will hopefully have walkthroughs for the next Ascendant Challenge and Gateway Between Worlds bounties with you soon.
For all things Destiny 2: Forsaken, check out our ultimate guide. Bungie has released more details about its upcoming Festival of the Lost which will feature a Haunted Forest, a quest to find Master Ives and a costume party!