Destiny 2 was slated for September 2016 but isn't any longer - report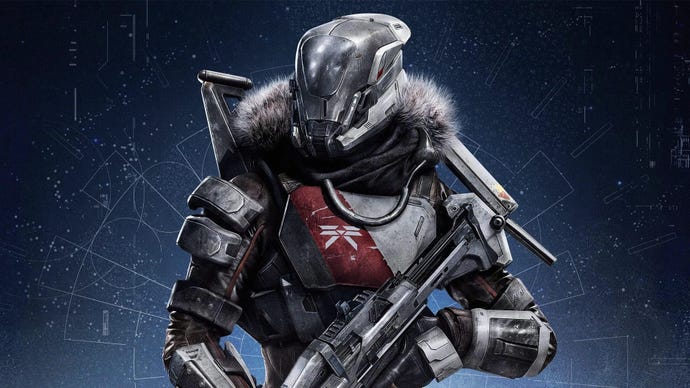 It appears Destiny 2 won't be releasing in late 2016 according to a report.
Sources apparently familiar with matter told Kotaku the sequel will not be released in September 2016 as originally planned. Instead, the live team has been tasked with coming up with new DLC packs to be released throughout 2016.
The live team-created content mentioned in the article jives with what senior designer Derek Carroll said last year: "The live team is charged with maintaining the game and keeping players happy, feeding them new content and surprising them with things they didn't expect."
Way back in 2012, the contract Activision signed with Bungie in 2010 appeared online. In it was a roadmap for future content releases in the Destiny franchise over the next ten years.
Obviously, since the contract was signed almost six years ago, things have likely changed drastically.
According to another roadmap leak, the developer was expected to release the sequel to Destiny in "late 2016 or early to mid 2017."
So a push into 2017 was never out of the question if the information is accurate. Plus, development schedules change all the time. It happens, and isn't something out of the ordinary.
The contract stated the series would have alternate bi-annual game releases with The Taken King-style expansions in the off years. While a sequel has never been confirmed by either party, the contract specifically mentioned Destiny 2, 3 and 4 as part of a new trilogy of main games.
Bungie announced at the end of December to expect smaller event-focused content for the online shooter instead of releasing "giant, monolithic DLC packs."
The developer wouldn't go into further detail at the time on its plans for Destiny: Year Two, but did say the first early 2016 experience would be close in scale to the Halloween event Festival of the Lost.
Yesterday, Bungie announced its next content release, the Valentine-centric Crimson Days event. It features a 2v2 Crucible Mode called Crimson Doubles. Whether it is on the same scale or not isn't known at present, as the studio will announce more details at a later date.
The studio also promised back in December that before the end of spring 2016, it would release an experience which would be "far larger than anything since the release of The Taken King." Another significant update to the world and sandbox was said to be planned for the same window. No further comment was made on the matter.
Bungie has never been overly transparent with players regarding current development plans, and while that irks many, with all the information available, rumored and confirmed, it's safe to say Bungie has plenty of content in the works for Destiny. It just may not be the major expansion players were hoping for.