Destiny 2: Bungie investigating PS4 crash reports, MIDA Mini-Tool quest problems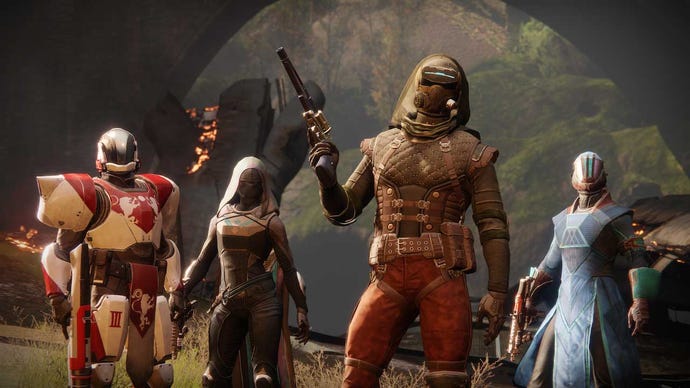 Destiny 2's list of launch week issues has gained two new entries after Bungie confirmed they're on its radar.
Over the past few days, some Destiny 2 players on PS4 reported that the game would sometimes crash for seemingly no reason. This was reported by owners of PS4 Pro as well as the base model.
Bungie has now confirmed that it continues to investigate the issue.
Another problem that just popped up has to do with the quest that awards you the MIDA Mini-Tool Legendary. The quest is called Enhance, and for some players, finishing the quest doesn't result in earning the weapon.
Bungie is looking into the cause, but until then, the developer advised players to make sure they have multiple free inventory slots in the energy weapons category as a workaround.
Finally, Bungie confirmed that it's still looking into the problem that causes the Cabbage error code to appear. Cabbage is among the documented error codes in Destiny 2.
We've updated the list of Destiny 2 known issues. Give it a look if you're not sure the issue you're running into is common or not.
Destiny 2 is out now on PS4, and Xbox One. For all your other needs, our Destiny 2 guide is a great place to start.