Destiny 2 beta guide: secrets, mysteries and Easter eggs from the Tower and Nessus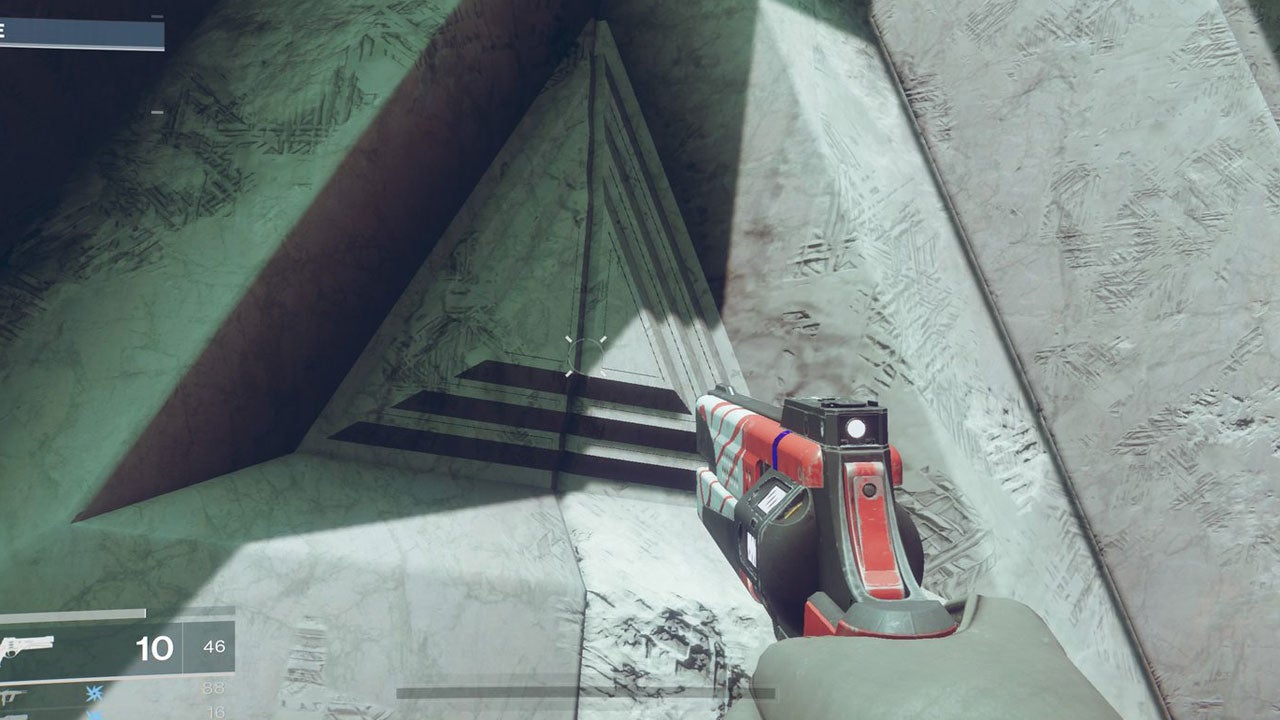 If the Destiny 2 beta is hiding something, we're determined to find it. Spoilers ahead, arguably.
Destiny 2 beta testers have already turned up some cool stuff while exploring the available content.
Although the Destiny 2 beta only includes one mission, one strike and two Crucible maps, it's worthwhile taking your time and poking around and seeing what you can find; previous Destiny betas and even the live game yielded all sorts of mysteries we weren't supposed to know about.
Here are the secrets Destiny 2 beta testers have uncovered so far. We'll add more as we hear about them.
"Atheon door" leading to Lost Sector on Nessus
One of the most intriguing areas of the Destiny 2 beta is found in the Inverted Spire strike, which is set on Nessus. Since this is a Vex stronghold, perhaps we should be surprised to see this door, found by Redditor wolfahmader.
#PS4share pic.twitter.com/0I0RdDePs7

— Ammie (@ahmade_USA) July 18, 2017
VoG Door? #Destiny2 pic.twitter.com/ZXnZdqqw3V

— tom (@Beastlord3) July 18, 2017
The pattern on this door is the same as that seen in the Vault of Glass, Destiny's first raid. Naturally this inflamed curiosity among Destiny 2 beta testers, and redditor HateTTV and their fireteam spent a while poking around, uncovering something a bit odd:
"At the beginning of the strike, you basically go all the way to the right to this massive tree and you should encounter Quantum Hobgoblins, kill them and a man cannon will activate," they wrote.
"Keep going through the boosters and it'll keep activating them, and Storm Minotaurs will spawn at each one. We didn't find anything after that, they soon despawned."
Community members speculated that this strange occurrence is related to a Lost Sector, a new kind of activity in Destiny 2, which seems to be similar to a public event but with more of a puzzle aspect to it.
Perhaps in time, and in Patrol mode, we'll learn how to solve the Lost Sector and open the door legitimately, but for now, we can all thank redditor StrandedKenni for breaking the boundaries of the Destiny 2 beta to glitch into what we assume is the Lost Sector play area.
I got into the inside of the lost sector door on Nessus!! Video coming soon! @MoreConsole @DestinyTheGame @DeeJ_BNG pic.twitter.com/7j2QFWXMbz

— StrandedKenni (@StrandedKenni) July 18, 2017
Easter eggs
So far we've only turned up two cheeky references in the Destiny 2 beta, although we're sure there are more out there. Both are found in the Tower.
First, as reported by redditor GypsySenpai, if you explore the area which once led down to the bar area (near where the Dead Orbit faction leader stood), you can hear that the jukebox is still playing under the rubble. Unfortunately it seems to have gotten stuck on Paul McCartney's Hope for the Future, the much-derided Destiny promotional single we'd all like to forget. Let's hope the last remaining copy was down there.
Second, and this is kind of traumatic, the Red Legion's descent on the Tower has not been without its casualties. Destiny 2 beta testers have been dismayed to discover the corpse of our dear friend the purple ball, popped and leaking on a set of stairs.
Thanks to redditor Mblim771_Kyle for the image. Ashes to ashes, dust to dust, RIP our pal the purple ball.
We'll have more Destiny 2 beta secrets, mysteries and Easter eggs as they roll in. Keep it locked for plenty more Destiny 2 beta coverage this week as, predictably, we don't want to do anything else.