Destiny 2 beta: don't worry about how rare Power Ammo is in PvE, the launch version will be more generous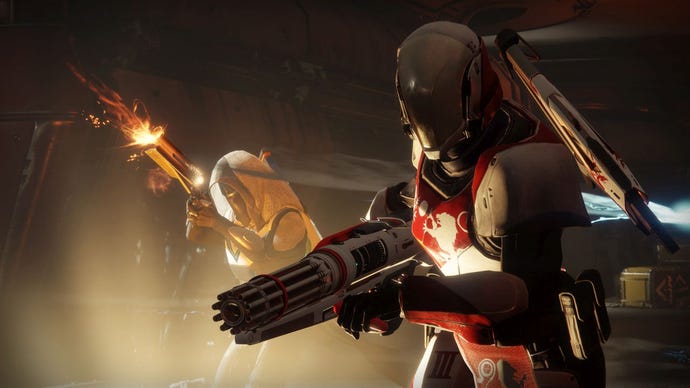 Destiny 2 beta players are not seeing a lot of Power Weapon use, because of how rare Power Ammo seems to drop.
Power Ammo/Weapons is the new name for Heavy Ammo/Weapons. Unlike Heavies, though, the Power Weapon category now encompasses things like sniper-rifles, and shotguns, alongside the usual heavy toys.
In the Destiny 2 beta, particularly evident in the strike, Power Ammo doesn't drop all that often. I only had enough ammo for a single use when I played the strike last night, for instance.
This is a concern other players raised with game director Luke Smith. To everyone's relief, Smith noted that the numbers are still being tuned. The current state of Power Weapons is not final, according to him.
Smith also confirmed that the "uptime for Power Weapons" will be improved in the launch version.
Agreed. We're still tuning those numbers and the uptime Power Weapons in PVE has been improved for ship. https://t.co/4aDILPspcv

— Luke Smith (@thislukesmith) July 18, 2017
Smith did not comment on whether or not things will change for PvP. Being competitive by nature, increasing or decreasing the amount of Power Ammo in the Crucible is likely more complicated than it is in PvE.
The Destiny 2 beta is live on PS4 for those with early access codes. It kicks off today on Xbox One, and opens up for all on Friday. A PC beta is planned for late August.