Destiny 2: all Guardians starting from zero because Bungie wants to "break bones"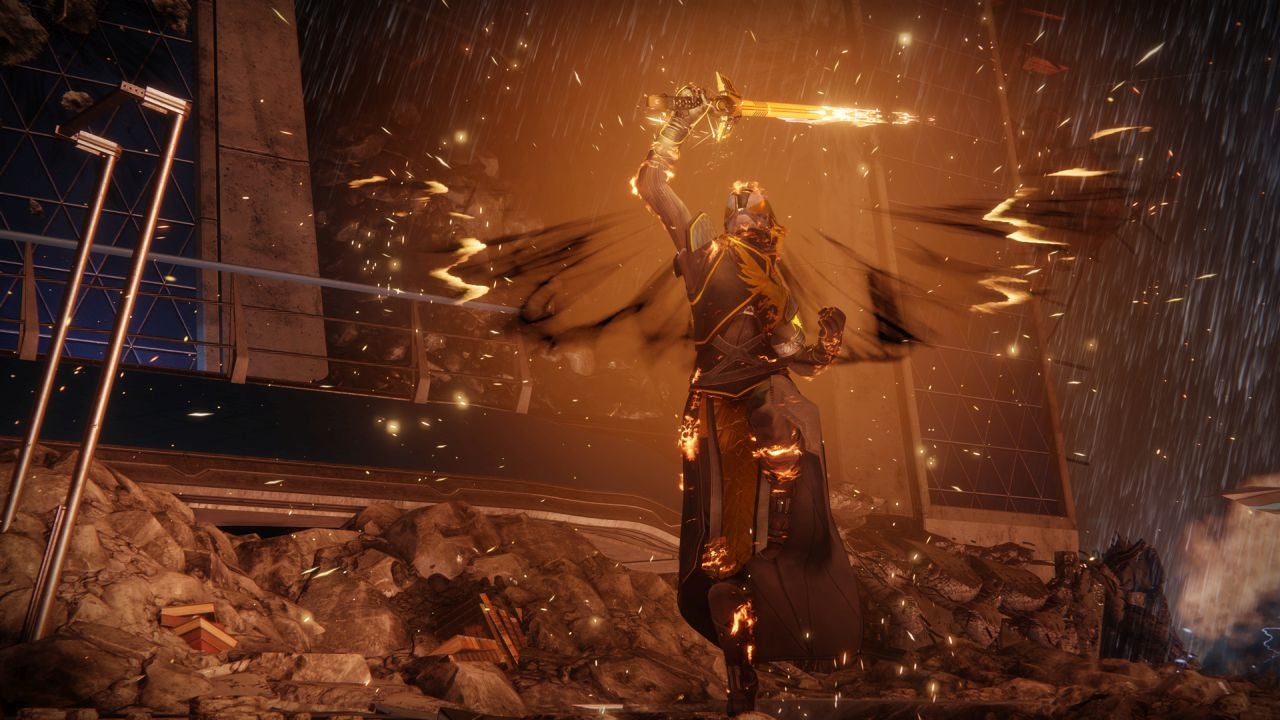 From 400 to zero - all your gear, loot and light has been trashed. But it's completely intentional.
"We think it's more important that everyone starts from a clean slate. By making that brave decision it allows everyone to have that compelling journey."
Bungie is forcing all players of Destiny 2 to start their Guardians' journey from scratch in a massive shake-up for the celebrated loot-shooter.
Destiny players may have spent almost three years tweaking their Guardians with loot, weapons, gear and other items, but that's all about to be scrapped for the sequel.
Light levels are also being wiped for Destiny 2, as Bungie forces everyone to start their journey again.
It will be a welcome move for some players of the original game, who found Bungie's constant tweaking of levels, loot and currency to be confusing, unbalanced and esoteric.
Others will no doubt be upset that their proud Guardian is to be stripped of three years' worth of regalia and rocket launchers.
There is some consolation; you can bring your class and subclass over to Destiny 2 if you so wish and keep some of your looks provided it isn't influenced by weapon and gear design.
"This allows us to really break some bones with the game design," Mark Noseworthy, project lead on Destiny 2, told VG247.
"It also creates this excellent conversion point for new people, and the people who are playing Destiny 1 the day before Destiny 2 comes out, they can all play together. We think it's more important that everyone starts from a clean slate."
Noseworthy explained that the intention is that everyone gets back on the "wheel" of picking themselves up, battling the odds and building up to another personalised character build.
"We want everyone in the same spot," he said. "Going on that journey, becoming powerful again, getting knocked down and building yourself back up, it's really compelling.
"By making that brave decision it allows everyone to have that compelling journey."
Noseworthy said Bungie isn't happy to just repeat the success of the original game, and decisions like resetting Guardians to zero is evidence the developer is coming at Destiny 2 from a new angle.
"It's a sequel so we're looking at everything again through fresh eyes and first principles. What's going to make the best game?
"It's not about 'we did it this way so we should keep doing it the same'. Maybe this could be better, or maybe something isn't working just how we wanted it to and how can we improve it?"
And the new focus on storytelling supports the controversial design decision. Destiny 2 begins with the Tower under attack, The Traveler disappearing and wounded Guardians starting their confrontation with new villain General Ghaul.
"He's jealous of the powers bequeathed to the Guardians by The Traveler. It's a story that if you know nothing about Destiny you can still start playing it. We introduce the game and if you've not been here before you're going to be compelled by what's happening," said Noseworthy.
"Your old gear, your old armour, Ghaul has taken them away."
Image credit: the great work of VLavenger on Reddit.
Destiny 2 is out for PC, Xbox One and PS4 on September 8.