Despite not knowing what The Witcher is, Mark Hamill wants to play Vesemir in the Netflix series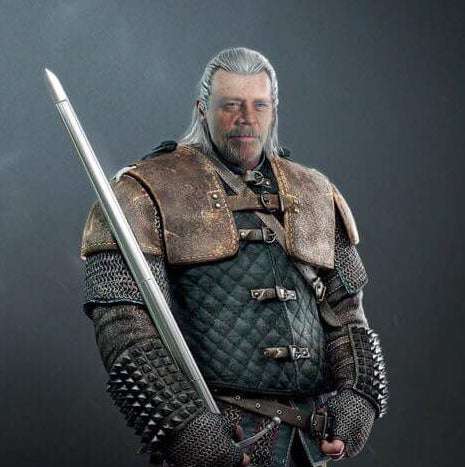 Mark Hamill, the prolific actor best known for playing Luke Skywalker and voicing the Joker, has expressed interest in playing a role in the upcoming Witcher Netflix series.
Last week, The Witcher Netflix series writer and showrunner Lauren S. Hissrich shared a few early details about many of the show's characters. Geralt's mentor and companion, Vesemir, was noticeably absent.
Until this week, when Hissrich shared an outline of Vesemir on Twitter. Shortly after, someone noted the similarities between Vesemir and the old Jedi Luke Skywalker, and suggested that Mark Hamill should play the role.
VESEMIR IS:
Fatherly.
Wise.
Sprightly (despite the fact that he's...)
Ancient.
Historian-and-keeper-of-secrets-and-tales-and-trials-of-the-disappearing-caste-of-witchers-who-must-face-the-fact-that-the-world-is-changing-outside-Kaer-Morhen's-walls-and-how-will-they-change-too?

— Lauren S. Hissrich (@LHissrich) March 6, 2018
Hamill isn't known to turn down a challenge, and so, despite not being aware of the series, said that he could/should play Vesemir.
I have no idea what this is or what it's about but agree it could/should be played by me. ?

— Mark Hamill (@HamillHimself) March 6, 2018
He's obviously half joking, which he tends to do on Twitter, but things didn't end there. The official Witcher account went ahead and photoshopped Hamill's face on Vesemir's body, and he looks pretty good.
— The Witcher (@witchergame) March 6, 2018
The Witcher series is still early in development, so there's every chance Hamill could be cast as Vesemir. Perhaps then we will be given that version of old man Skywalker The Last Jedi denied us.