Demon's Souls | How To Beat Old Monk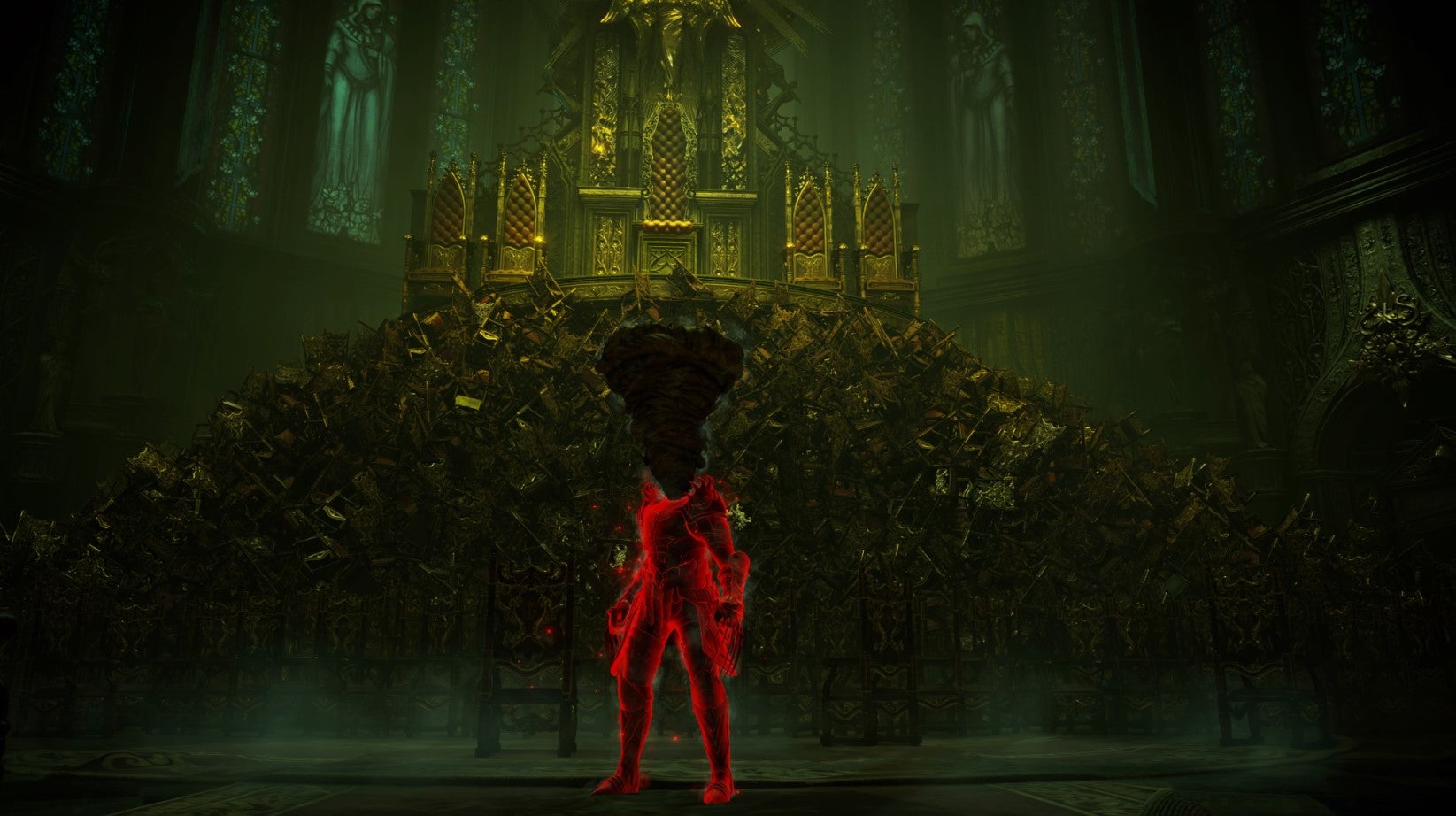 The Old Monk is one of the most unique bosses not just in Demon's Souls, but in the whole series. If playing online, it's possible that this fight will be against another player who gets summoned in to fight you.
Demon's Souls - How to beat Old Monk
Demon's Souls | Old Monk Weakness
None
This player can do everything a normal invader can do. This includes healing, so you have to keep the pressure on. They also get Homing Soul Arrows that cast automatically, so you need to be ready to dodge at a moment's notice. This guide will be assuming you're playing in offline mode and fighting the npc version of the boss, as PvP is always unpredictable.
With all that said, this boss is one of the easiest bosses in the game. The npc uses claws and constantly walks towards you.
His claws give him a very small range for his attacks. For the most part, all you have to do is spam R1 on him with your weapon of choice until you're out of stamina, then back away and repeat.
If you decide to range him, he will occasionally pull out his Insanity Catalyst and cast Soul Ray. When he gets to 75% health, the automatic Homing Soul Arrows will start to appear. The number of arrows that get summoned increase as his health gets lowered, up to a maximum of five.
This spell is deadly, so be sure to always save enough stamina and prepare to dodge it. If he gets a moment, he will eat a Moon Grass to heal, so be sure to consistently attack him as much as possible.
When you defeat the Old Monk, you will receive the Yellow Demon's Soul. This soul can be used to create the Insanity Catalyst, which gives you increased spell damage at the cost of 50% of your MP. It can also be used to learn one of three different spells: Homing Soul Arrow from Sage Freke, Soul Thirst from Yuria, or Banish from Saint Urbain.
For more expert help, check out our full page of Demon's Souls Boss guides, here.