Demon's Souls | How To Beat Dragon God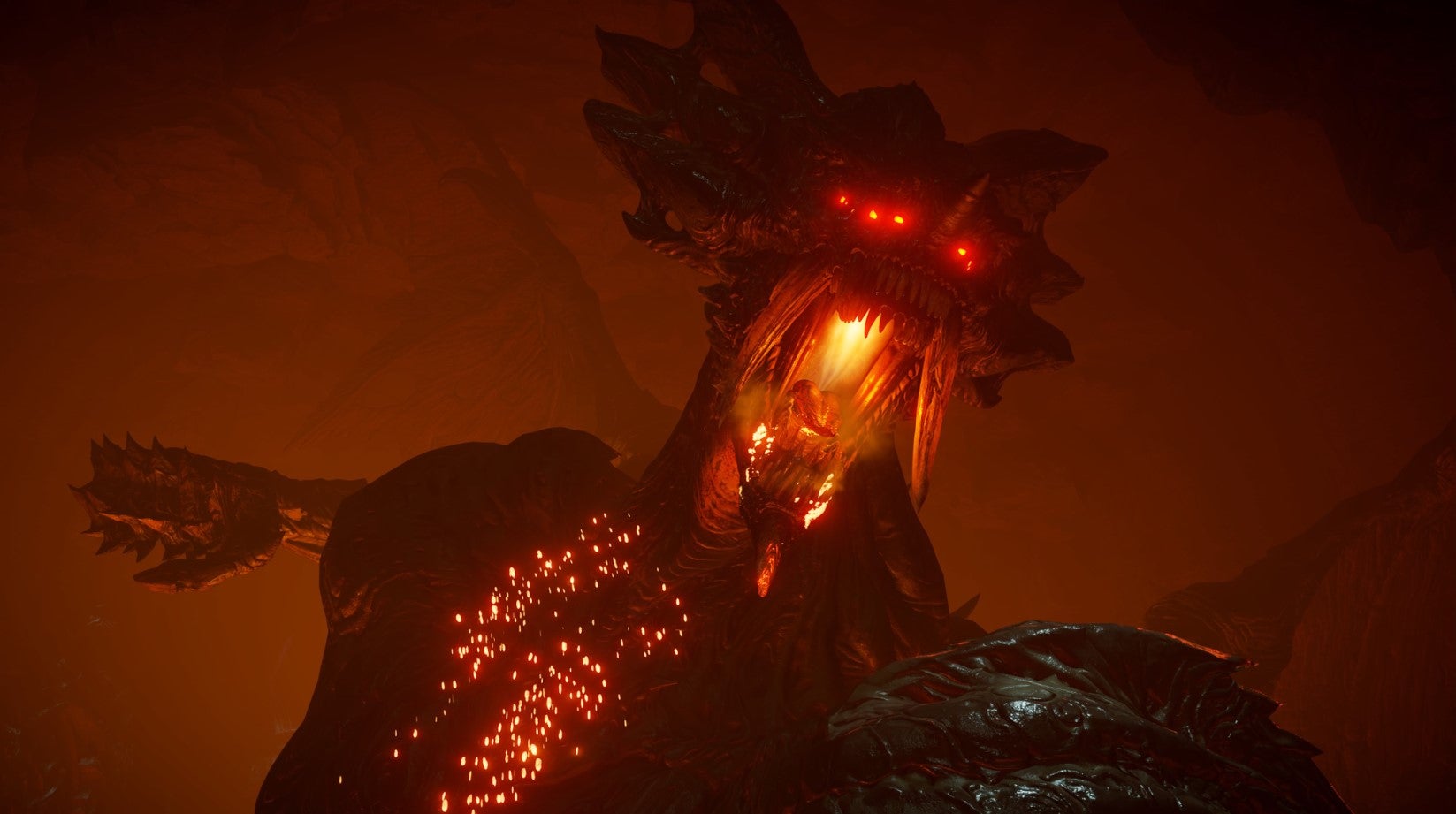 The Dragon God is extremely intimidating, but don't let looks fool you. He's actually one of the easiest bosses in Demon's Souls and is more of a puzzle than a boss.
To defeat him, you need to hide behind pillars, activate two ballistas, and finish him off when he's pinned down.
Demon's Souls - How to beat Dragon God
Demon's Souls | Dragon God Weakness
Magic
When you enter the Dragon God's lair, he immediately sees you and enrages, punching the wall. When his eyes glow red, it means he sees you. Once his eyes glow yellow again, you are safe. You need to use the pillars as cover from him and break the rubble blocking the path to each ballista.
If you do get hit by any of his attacks, it's usually lethal or very close to it. Be sure to keep moving and break the barriers either in advance or as quickly as possible with a weapon.
Breaking the barriers in advance from behind the pillars with magic is the safest way to defeat the Dragon God. Soul Arrow is a good choice because of the low mana cost. Be sure to bring enough restorative spice items to cast your spells, as it will take several casts per barrier. You can use a bow to aim at the rubble, then switch to your catalyst and cast to break it.
After you activate both ballistas, the Dragon God will be pinned down.
The only attack he does now is his dragon breath. Just wait for him to breathe, then run in and attack his vulnerable chin horn. If you don't stun him with your attacks, be sure to dodge away before he uses his breath again. You can also use arrows or spells from a distance if you don't want to risk taking damage.
After you defeat the Dragon God, you will receive the Dragon Demon's Soul and Pure Dragonstone. The soul can be used to learn Fireball from Sage Freke, Firestorm from Yuria, or God's Wrath from Saint Urbain.
For more expert help, check out our full page of Demon's Souls Boss guides, here.