Sci-fi, shared-world shooter Defiance is getting rebooted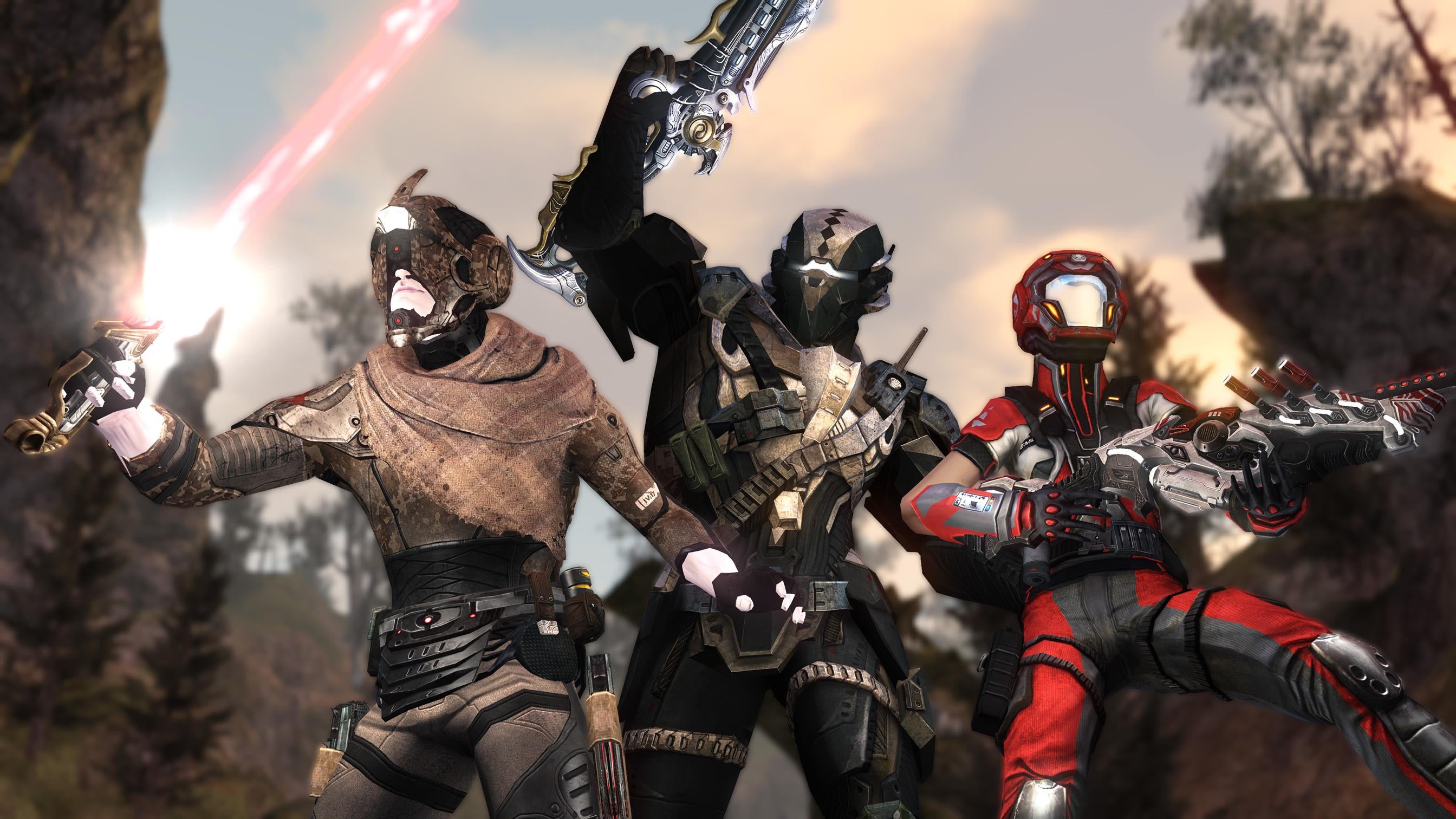 Defiance 2050 is part remake, part overhaul of the original sci-fi shooter.
Trion Worlds is working on bringing Defiance to PS4, and Xbox One by rebuilding the original game and overhauling many of its system. Defiance 2050, which is also coming to PC, is due for release this summer.
Defiance 2050 not only brings the usual assortment of upgraded graphics, textures and resolutions, it's also intended to modernise several of the game's systems. Trion noted that the power of new consoles allows the game's scale to expand.
The original game, which you can still play on Steam, is a third-person shooter with co-op missions, MMO-style raids, loot and character progression. It's a bit janky, but it had many interesting ideas when it came out.
Now feels like a good time to bring back Defiance. Despite its many flaws, the game was an ambitious, early example of shared-world, loot shooters. Its ties to the terrible Syfy series with the same name was part of a bigger cross-media initiative that saw events in the show impact the game world and vice versa.
Defiance 2050 is not bringing back the TV series, but it continues to borrow from the same world, characters and events.
Trion released a short developer diary announcing the game, which you can see below. You can also catch the brief reveal trailer at the link. You can tell it's an old game because of how many times the trailer used the Inception BRAAAM noise.
Defiance 2050 is due for release this summer on PC, PS4, and Xbox One. You can sign up for the closed beta through the Defiance website.