Defiance 2050 PC open beta will be held next weekend
Trion Worlds will host an open beta for Defiance 2050 next weekend on PC.
The PC open beta for Defiance 2050 will run June 22-25.
Participants can download the game through Glyph or Steam, and test the game's base classes, weapon enhancements, and progression systems.
Founder's packs can be pre-ordered for Defiance 2050 for Xbox One on June 19, and for PlayStation 4 players on July 6 for immediate access to the Head Start program. The pack includes exclusive class outfits and unique titles, along with the early access.
Access through the Head Start program starts on July 6 for PC, PS4, and Xbox One. Everyone else can play the game for free upon its worldwide release on July 10.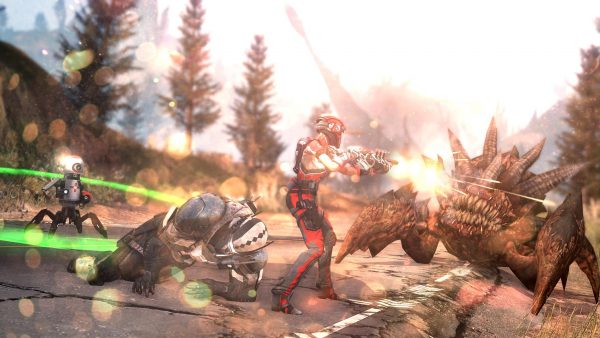 Those who play the original Defiance before the total Valor cutoff on June 22, and who link their Trion Worlds account, will earn Valor rewards in the upcoming title.
Announced in February 2018, Defiance 2050 is an overhaul of the original Defiance with upgraded graphics, textures and resolutions.
It also updates several of the game's systems and it will have a much larger scale. The TV series which accompanied the original game will not make a return.