DeathSpank: Thongs of Virtue hitting PC next week and Mac in December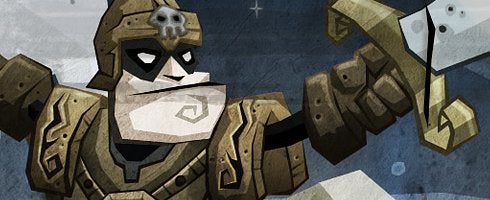 DeathSpank: Thongs of Virtue will hit Steam on November 30.
DeathSpank's second adventure will run you $14.99 through Steam, and if you pre-order, you'll get it on sale for 10 percent off at the moment.
The original title and Thongs of Virtue will also be made available for Mac on December 14.
Either version of Thongs will contain exclusive content not found through console version, by way of a co-op sidekick named Tankko who is "half-man, half-spider and all awesome."
The Snowy Mountain Dungeon, which was available as DLC on the console version, will also be included for PC and Mac.