Death Stranding pre-order page and release date leaked ahead of reveal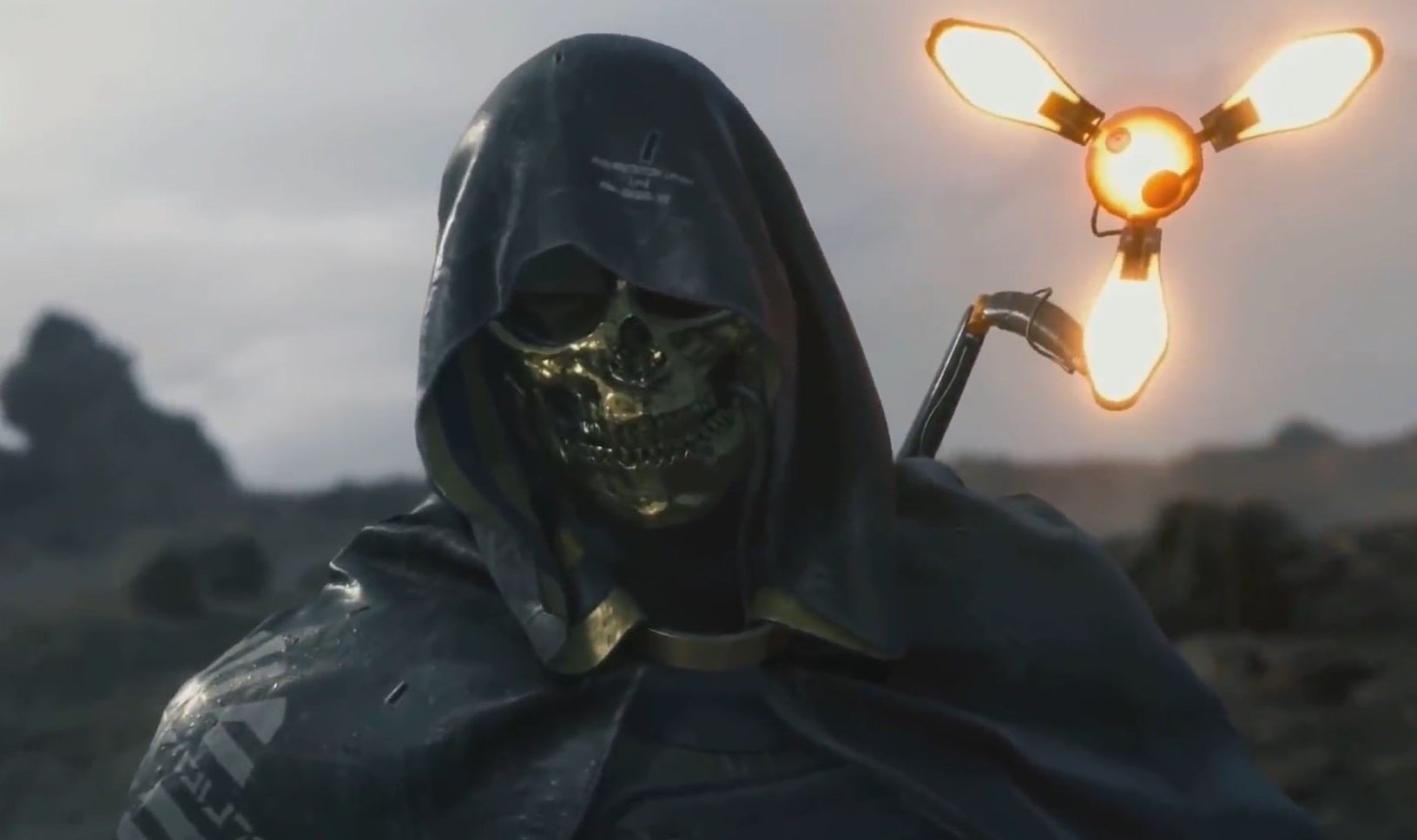 As Hideo Kojima fans prepare for today's Death Stranding announcement, someone at the PlayStation Store has seemingly jumped the gun a bit.
Update: In a now-deleted Facebook post from the official Taiwanese Playstation account, we were able to see the potential release date for Death Stranding: November 8, 2019.
The stream is live and still counting down to a big reveal, with more hands uncovering video footage as time goes on.
Original story: Those who spent last night watching Death Stranding's looping, bizarre Twitch stream have been trying to dig up references to the game on Sony's channels to try and make sense of the cryptic stream.
It turns out, today's announcement is going to be big, because Death Stranding's page on the PlayStation Store went live briefly before it was quickly taken down. The page looked ready to take pre-orders, and listed four in-game items as pre-order bonuses, not to mention an actual synopsis of the game.
"Sam Bridges must brave a world transformed by the Death Stranding. Carrying the remnants of our future in his hands, he embarks on a journey to reunite the shattered world," it reads.
A screenshot of the page was captured by @Nibellion, which you can see below.
Some sort of reveal is happening later today in the US and Europe, which would be early morning in Japan. We don't know when, yet, but all bets are on this being a proper reveal - with a potential release date.
We're getting closer and closer... Thanks for tuning in. Remember, 5/29 in the Americas and Europe, 5/30 in Japan... Tomorrow is in your hands #DEATHSTRANDING https://t.co/DlT8lTzcO8 pic.twitter.com/3Jj2N3CdA0

— Kojima Productions (@KojiPro2015_EN) May 29, 2019