Death Stranding plot explainer - so, what the hell was that story all about?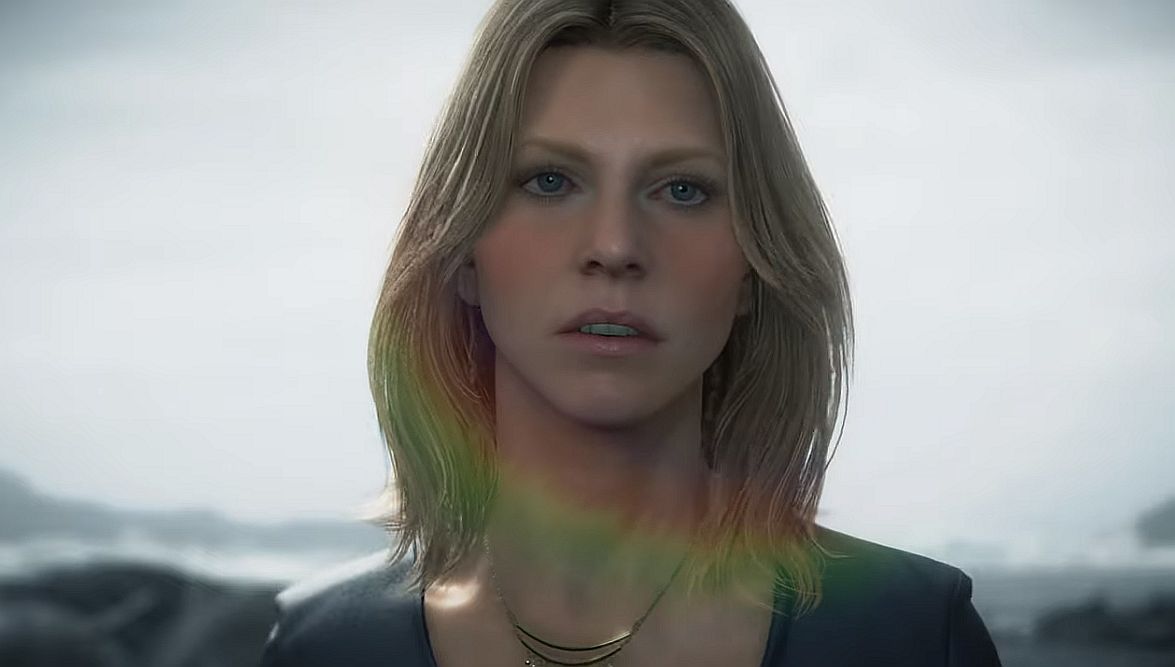 You are Sam Porter Bridges, the Monster Energy-guzzling, tree trunk-calved delivery man destined to save the world by transporting cargo.
Death Stranding's depiction of America is somehow more harrowing than the actual USA, portraying a fractured nation where humanity is on the brink of extinction. The cataclysmic event that caused this rupture isn't called Donald Trump here, however - it's called, you guessed it, the Death Stranding.
People live in remote areas, isolated atop mountains, alongside waterfalls, and in makeshift bunkers kitted out to survive the apocalypse. But this divine reckoning doesn't stop for solid walls: it's the sixth mass extinction in history. Instead of claiming dinos or wooly mammoths, it's after humans. The eponymous Death Stranding, set to rid the world of parasites (us).
BTs and BBs
Your backstory is weird. Your sister is also your mother, but not really, and she murdered you and your father when you were a baby. She brings you back to life, but not because she cares about you personally. You were a BB, or Bridge Baby, designed in tandem with a science experiment conducted to detect BTs, or Beached Things, which are essentially souls floating in flux between life and death.
BTs aren't evil, they're just inherently ambivalent and will pull you into a strange, swampy muck to, you know, kill you. But because you were brought back to life on The Beach, a liminal space also between life and death, you're a repatriate, which means you don't stay dead. Instead, you swim through a place called The Seam and click X on your cadaver, triggering a scene depicting a baby sucking its thumb and allowing you to reawaken near where you were killed. No death for Sam, that would be too easy.
There are lots of characters with names that are a bit shit, but awful allegory aside, they're genuinely interesting. Guillermo Del Toro's Deadman was brought to life by stitching dead body parts together, Heartman dies for three minutes every 21 minutes, Fragile runs an express courier service and accidentally committed a terrorist attack after being tricked by Troy Baker's Higgs, who actively wants to cause the sixth extinction to happen even quicker.
DOOMS
Higgs has a weird ability called DOOMS, which you also have, and it allows him to influence a substance called chiralium. He's way better than you at using it though and can conjure wild BT colossi, which he does repeatedly just to mess with you. Luckily, you'll find out later in the story that he's shit at Street Fighter.
Mads Mikkelsen is your dad and you kill him multiple times on an arbitrary Beach before he finally realizes that you're not Sam Porter, you're Sam Bridges, his son. He cries black tar. It's very emotional. His acting is phenomenal. He almost managed to escape the clutches of UCA President Bridget Strand with the help of fellow veteran Die-Hardman, who got his name from not dying on several occasions, but your very problematic mother/sister shot him, and, as mentioned above, shot you too (by accident, but given that the first murder was intentional, we can't let her off for that).
Extinction Entities
The sister part of Bridget is called Amelie and she only exists on The Beach. She's an Extinction Entity, or EE, and you eventually find out that the person you spend the entire game trying to reach is a) not real, and b) the antagonist. She recruited Higgs, who attempted to usurp her but ultimately fails after your intervention. Right after you save her she says, "Cheers mate, just popping out to end the world." You can shoot her, but her skin is pure titanium. Trying to kill her just makes her turn around and cry blood in front of the last sunset humanity will ever know. But you can also hug her, which makes her go, "Alright, fine, I'll stay here alone for all of eternity and let you humans continue murdering one another until you're all gone of your own slow and painful accord."
At the end you come very close to incinerating your own BB, Lou. At the last second Sam snatches her off the descending panel to ashen doom and a whole sequence of memories plays out, mainly showcasing how early game bad guy, sad Mads, was actually quite a lovely dad. Lou won't wake up, so Sam starts begging the baby to please come back to him. It's genuinely affecting, probably the most successfully emotional scene in the entire game. Lou wakes up, the world doesn't die, and Die-Hardman becomes the new president of the UCA (he also cries and admits he's a prick for not saving dad Mads, and Sam just goes, "Yep").
That's the main gist. There's lots of mountaineering in between each main section, and a metric tonne of parcels to deliver to greedy folks who complain if their fancy tech has a tiny scratch on it from a 10km journey through death rain and terrorist territory. Some of them are alright though. There's also lots more weird shit, but if I got into that this would be a full novel, and nobody would buy it because they can just play it instead. Death Stranding is a big, convoluted, pretentious mess, but it's really good and if any of the above info strikes your fancy, or makes you exclaim, "What the actual fuck," you should give it a go.
If you want to unlock all the game's secrets, here's how to find all Death Stranding's cameo appearances. If you're struggling with the basics, here's how to deal with cargo, lost cargo, and entrusting cargo. Lastly, here's a general Death Stranding tips page.