English translation of Death Stranding novel launching in February 2021 [Update]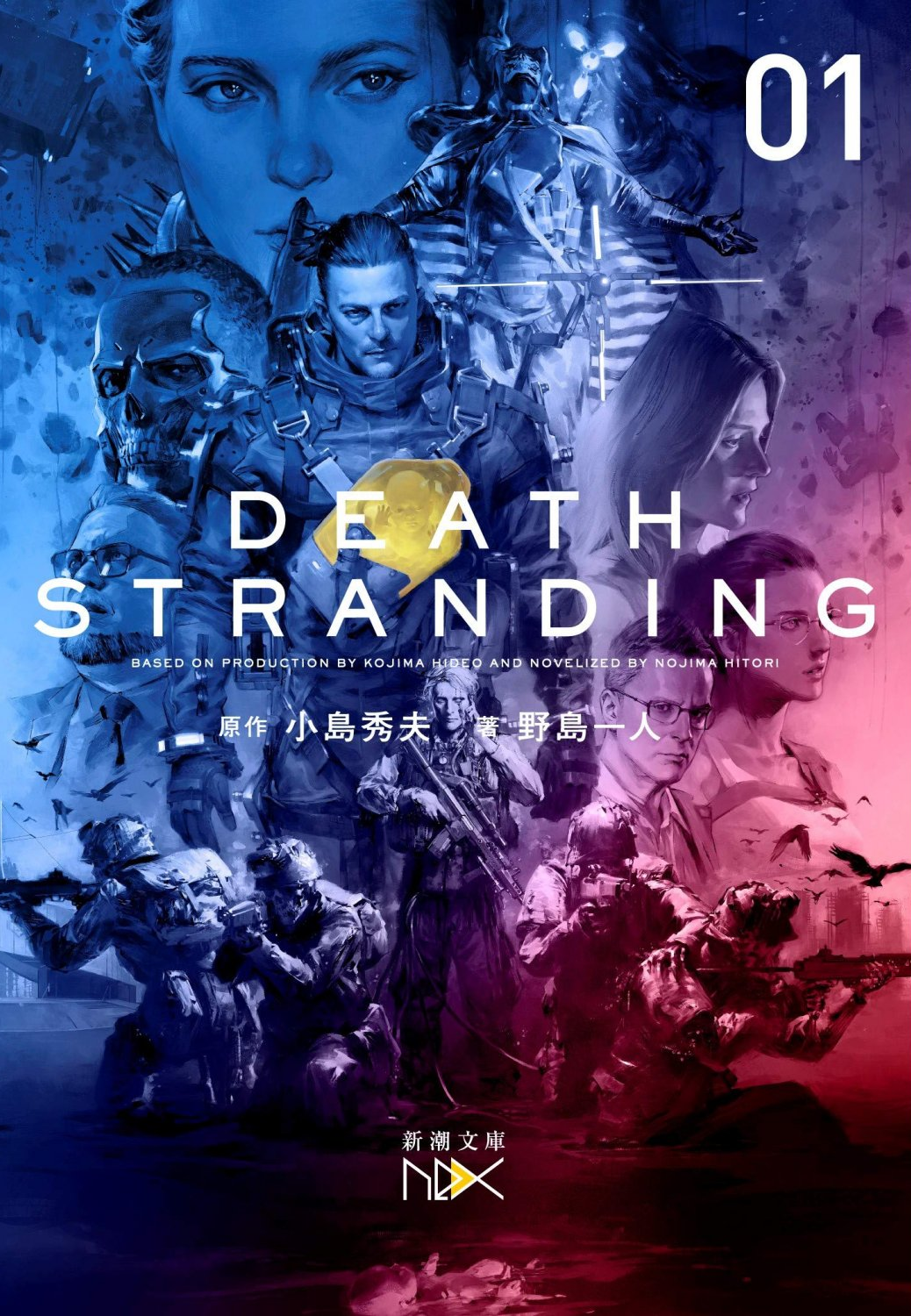 Death Stranding fans can read the English translation of the novelization next year when it releases in February.
Death Stranding: The Official Novelization will be released in English on February 16, 2021, according to publisher Penguin Random House.
The novelization will be released in two volumes with 304 pages each. The digital and paperback versions are up for pre-order from various retailers and will run you $9.99 apiece.
Originally, it was thought the novel would be released in November, which was apparently just a placeholder from Amazon.
The original story follows.
Original story
An English translation of a Japanese Death Stranding novel is due to launch this November.
Similarly to how certain Metal Gear Solid games were novelized, a Death Stranding novel will be launching in the West on November 3, 2020. This book is just volume one of the Death Stranding novelization though - there's also a second volume, as well as a third book that appears to be a collection of Kojima's essays.
Check out the Reddit post below, which features a screenshot of the Death Stranding novel's Amazon listing.
https://www.reddit.com/r/DeathStranding/comments/i722gx/the_death_stranding_novelizations_are_finally/
It's worth noting that the author, Kenji Yano, has also written several of Metal Gear Solid's novelizations, including the ones for Peace Walker and The Phantom Pain. He wrote these under a pen name, Hitori Nojima, but was revealed as the true author after being credited for Death Stranding by Kojima Productions.
The Death Stranding novel will be released on November 3, 2020. Pre-orders for Kindle and paperback editions are already live on Amazon.
If you haven't played Death Stranding yet and have been considering picking up the recently launched PC port, it's probably worth noting that Kojima Productions has stated that the PC edition of the game is like a "movie" compared to the "TV drama" version on PS4.
In related news, Norman Reedus has no penis in Death Stranding. Someone also recently used the game's photo mode to snap a photo of Reedus next to a cryptobiote, offering us a close-up shot of these incredibly strange but actually very cute creatures.
Also, if you're excited for the Death Stranding novel and have read the rest of the pieces linked above, be sure to check out the story about Hideo Kojima getting stung by "at least 10 bees all at once" before he decided to become a game designer. We wrote about the superhero origin stories of loads of other game designers, too.