Death Stranding - how to cross the tar belt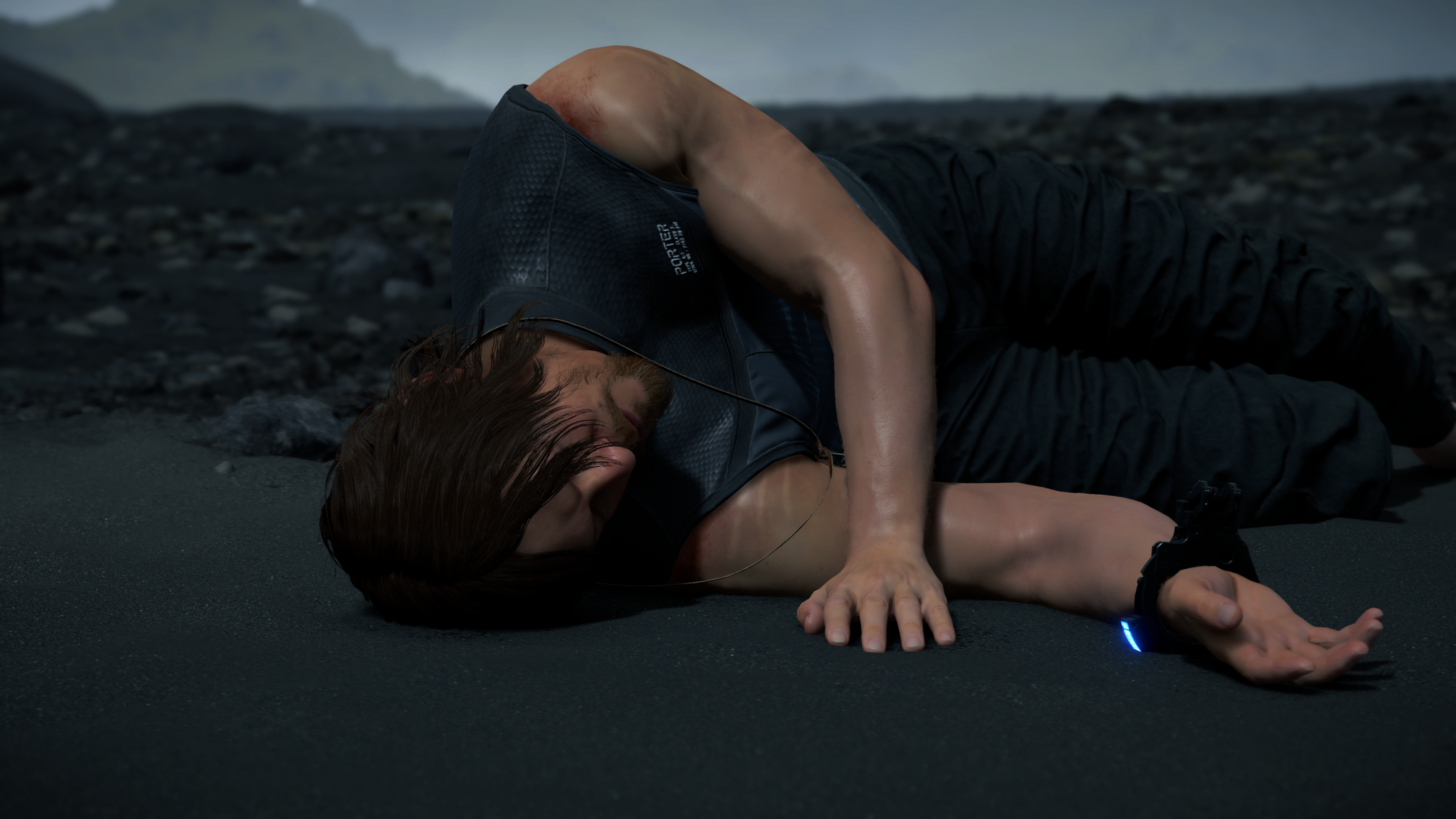 Death Stranding has been teased for three years as this weird, unknowable thing, but now it's finally here and all the mystery has slipped away like an umbilical cord ghost vanishing in your periphery.
Still, there are some things that the game doesn't explain in long-winded cutscenes. Later on in Death Stranding, you're asked to cross a tar belt to get to Edge Knot City. It's not immediately clear how you do this, however.
You might try to cross it by skating along on your remote carrier, but that won't work. You might think you can run across its viscous layer with your speed exoskeleton, but that won't work either. You might even try to wade in to see what happens, but you'll just end up really sticky.
Here's what you actually need to do to cross the tar belt in Death Stranding:
First, you need to follow the coast line, walking towards the rubble you can see nearby from the vantage point of the broken bridge.
Eventually you will get to an area with Beached Things (or BTs).
Now, the game might have taught you so far that getting caught by these is bad, but here you need to purposely get caught.
Don't fight it, let them drag you down into the mire.
You'll be dragged right along the tar belt, ending up somewhere along the middle.
Here, buildings from America's past will emerge - platforms to help you cross the tar belt.
Hop along these, making your way west, while avoiding the whales attacking you.
There's no point in fighting these, just make your way along until you reach the end, avoiding their path while hopping between buildings and over cars.
That's it, you've done it - you're across Death Stranding's tar belt and on your way to Edge Knot City.
If you're looking for more, check out our Death Stranding review. If you want to unlock all the game's secrets, here's how to find all Death Stranding's cameo appearances. If you're struggling with the basics, here's how to deal with cargo, lost cargo, and entrusting cargo. Lastly, here's a general Death Stranding tips page.