Darksiders: Warmastered Edition has a silly name but some great upgrades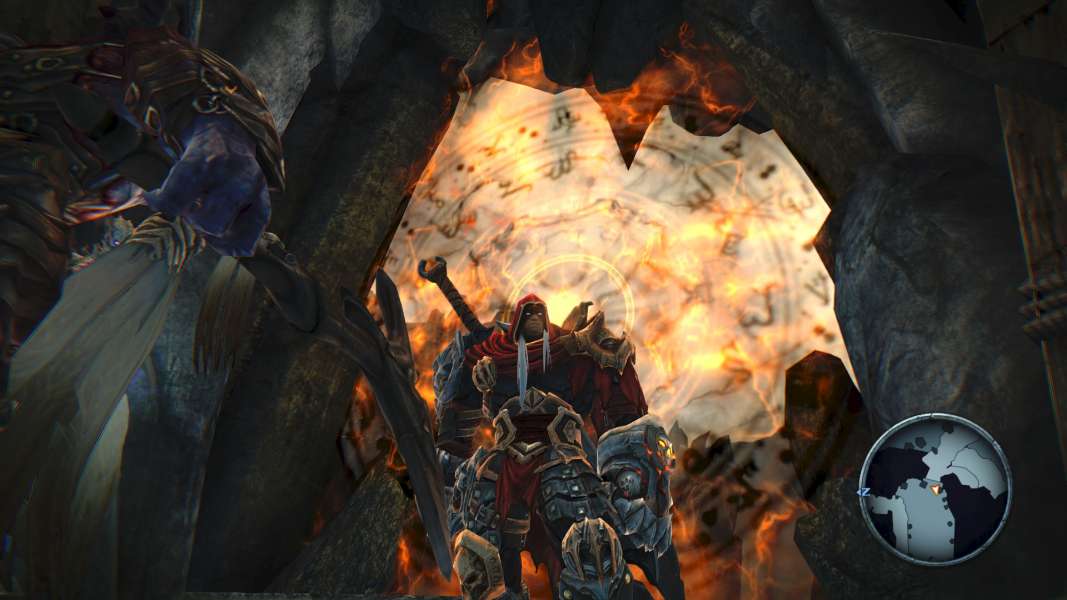 Don't call it a remaster - this is Darksiders: Warmastered Edition.
Darksiders: Warmastered Edition has been officially detailed by publisher Nordic Games after last week's convention announce.
The refreshed version of the Vigil Games debut is coming to PC PS4, Wii U and Xbox One, but has not been dated beyond the ever delightful "coming soon" label.
On top of the content of the original Darksiders release coming to several platforms for the first time, the Warmastered Edition boasts the following features:
Native 1080p rendering resolution
Doubled all the texture resolutions
Rendering improvements and rework
Better shadow rendering quality
Post processing effects
60 FPS in moment to moment gameplay (30 FPS for WiiU)
No videos yet, and the screens provided are pretty small; you can see an example above.
Darksiders is hack-and-slash action adventure starring War from the four horsemen of the Apocalypse. It released in 2010 and was pretty well received. Debuting a universe created by comics writer and artist Joe Madureira, it was followed by a 2012 sequel which suffered a little from content glut.
THQ went bust before anything further could eventuate, and although Nordic bought the rights to the first two games and has made noises about a new entry, developer Vigil was broken up.