Darksiders 2 Deathinitive Edition "just the start", says Nordic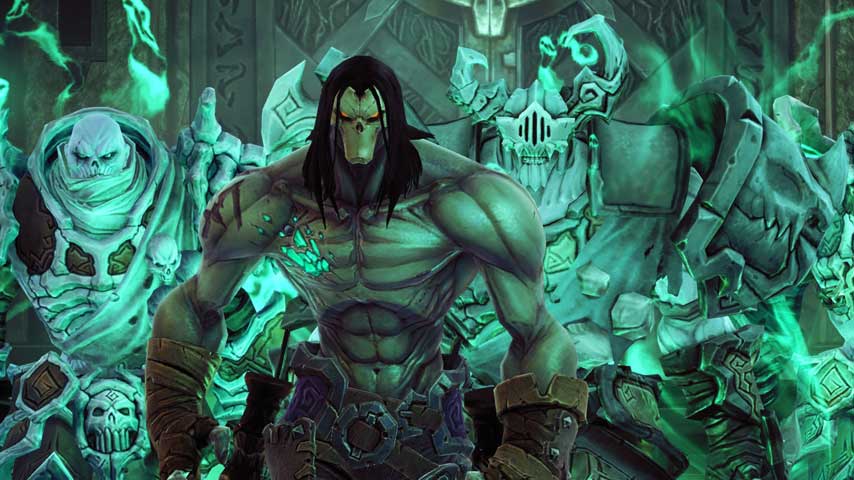 Darksiders 3 is still very much on the cards.
Darksiders 2: Deathinitive Edition isn't the end of publisher Nordic Games' plans for the property; oh no.
"Darksiders 2 Deathinitive Edition was just the start," a representative wrote on the game's Steam forums.
"Since we acquired the franchise we were looking for options for doing a DS3. The remaster was just a way to get some spotlight on the franchise again, reactivate the community and have a better starting position for DS3."
Well, well, that's interesting, isn't it? Especially in context. For those who came in late, Darksiders developer Vigil Games wasn't purchased during the auctions following THQ's dissolution.
Crytek hired most of the Vigil team for a new studio. Unfortunately, it said Darksiders wasn't part of its strategy.
Nordic picked up the rights to Darksiders in the second auction, and almost immedoately said it was looking for the best team to take over Darksiders. Apart from popping up to confirm that the series isn't dead in May 2015, it's kept pretty quiet on its plans.
It's hard not to get excited, though; Deathinitive Edition was developed by Gunfire Games, a team led by Vigil co-founder David Adams, and formed when a bunch of ex-Vigil staff jumped Cyrtek's ship during the ominous rumbles that eventually led to Deep Silver's acquisition of Homefront and the team formerly known as Crytek UK.
It all feels a bit too neat, doesn't it? Welcome (potentially) back, Vigil. Glad you (potentially) got your baby back.