Dark Souls Remastered hits Nintendo Switch in October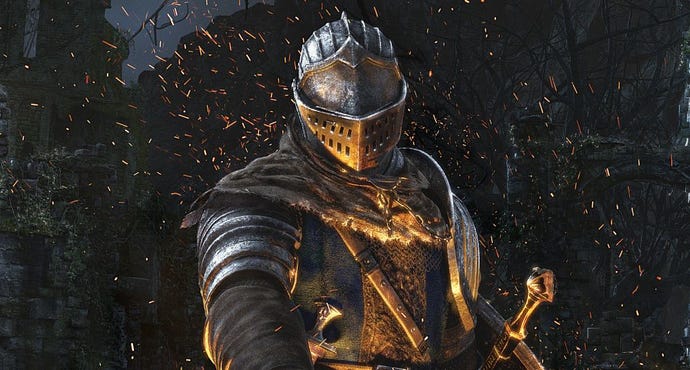 The Switch version of Dark Souls Remastered, which everyone but core Switch fans has seemingly forgotten about, has finally been given a release date.
Dark Souls Remastered will now release October 19 on Nintendo Switch. The Switch port was initially set to launch alongside PC, PS4, and Xbox One in May, but Namco delayed it a little over a month from release.
The Solaire of Astora amiibo, which unlocks the Praise the Sun gesture right from the start, will too be available starting October 19.
Like PS4, and Xbox One before it, the Switch version will also be getting its own network test (beta) sometime before launch. Namco didn't share any details about the Switch test today, but promised more soon.
Dark Souls Remastered will run at 1080p in TV mode, which drops to 720p in the undocked portable mode. In both modes, the game will target 30fps. As far as PvP, you're looking at a maximum of six players in one session, running on dedicated servers.
Dark Souls Remastered is available now on PC, PS4, and Xbox One. The Switch joins the party October 19 worldwide.