Former Criterion devs announce Danger Zone 2, Dangerous Driving
Three Fields, the studio made up for ex-Criterion developers, has announced two new games.
The first is Danger Zone 2, a sequel to last year's game that tasked players with crash testing cars. Danger Zone 2 will expand this to the open road, and you'll be able to drift and boost.
It also features new cars, varied objectives, and Three Fields promises 26 levels across 17 unique locations from the US freeways, to the British and Spanish motorways.
It's coming real soon, too. Danger Zone 2 is due out in July for PC, PS4, and Xbox One, priced $20.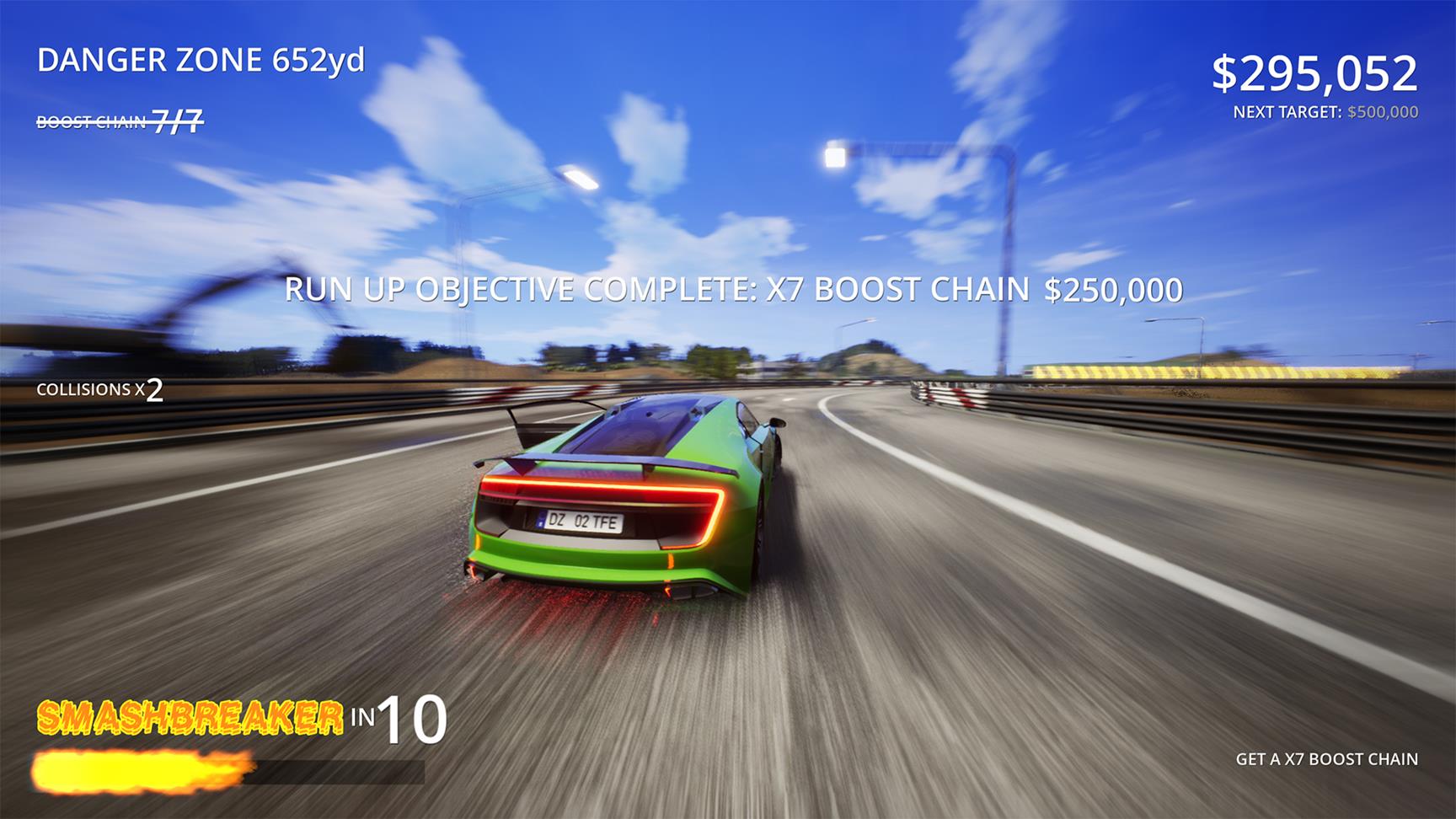 Three Fields also announced Dangerous Driving, a spiritual successor to the Burnout series the team created years ago. Unlike the crash mode-focused Danger Zone, Dangerous Driving will bring back competitive racing.
Races will take place in closed tracks, and you'll able to boost around and takedown your opponents. The game is coming a little later, in the winter.
"We're taking all that we've learnt to develop our most ambitious title to date.
"Dangerous Driving gets me back to making arcade racing, the kind of software I am most passionate about. For the first time, fans will be able to come along on the journey of how we're creating the game via regular live streams," said studio creative director Alex Ward.