How to get a refund for Cyberpunk 2077 on Xbox
Get your money back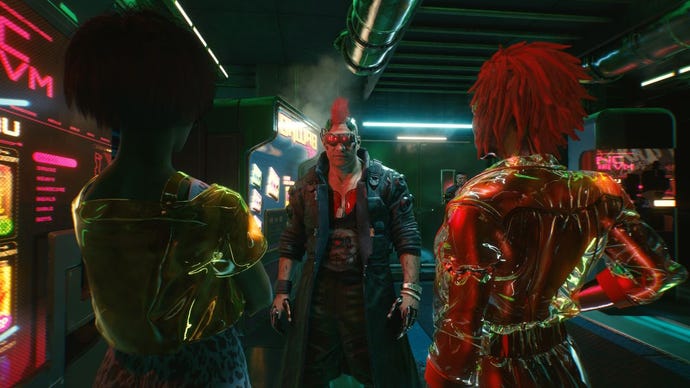 We know the process for Sony now, but what if you are an Xbox user?
The gaming world is still trying to process the news last night that Sony decided to remove Cyberpunk 2077 from the PlayStation Store. It's an unprecedented move for a game so big to be delisted from a major store like this. However, due to the state of the game on last-gen consoles, it's good that PlayStation is offering a unique refund system in this case.
However, what if you aren't a PlayStation user? Specifically, what if you are straddled with a console version of the game on an Xbox One where by all accounts, it runs worse? Well, as of right now, Microsoft hasn't yet responded to the news or hinted that it might put something similar in place. With CD Projekt Red and Microsoft having sponsorship deals in place, it's possible one won't be coming either.
However, don't fret. There is a process you can go through to try and get your money back if you are having a bad time with the game on your console. The good news is, the Xbox team has a fairly decent refund system and you might still be able to get yours if you go through the general process.
---
How to get a refund for Cyberpunk 2077 on Xbox
The first thing you'll need to do is check your list of purchases at this link. This will list the purchases you've made recently and you can start the process by selecting the game for a refund. Keep in mind, you will have to do this within 14-days of buying Cyberpunk 2077.
Now, if you don't see your purchase listed here, there is another process you can explore.
If you can locate your order number, you can manually submit a request here. This allows you to make a more robust report and explain your situation. In theory, you'll at least get a response explaining the situation from Microsoft's point of view. This is likely your best option if you pre-ordered the game and money was processed longer than two weeks ago.
Bear in mind, if you bought the game for Xbox from a retailer, such as Amazon, Microsoft likely won't be able to help you much. For that, you will have to return to the store, which might be a more difficult task. The best you can do in that instance is try, though.
Hopefully, this situation resolves either through a better refund policy being put in place specifically for Cyberpunk 2077 by Microsoft or from CD Projekt Red making good on their promise of major performance patches. For now, though, what's up there is likely your best bet.
---