Here's how Cyberpunk 2077 will make use of ray tracing
Cyberpunk 2077 was one of first games to announce support for ray tracing, and today, we find out exactly what that means.
Nvidia and CD Projekt Red have revealed how the upcoming Cyberpunk 2077 will make use of ray tracing. The game will feature four ray-traced effects.
The first is ray-traced reflections, which create realistic reflections across all surfaces in the game. The game's implementation applies them to opaque and transparent surfaces/objects.
Then there's ray-traced diffuse illumination which controls how radiant surfaces and objects emit light. The light from billboards, for instance, will be reflected in the area around it, brightening it up and giving it a shade of colour similar to the the one being used in the billboard. This also helps moonlight and sky radiance to illuminate exposed areas in the city.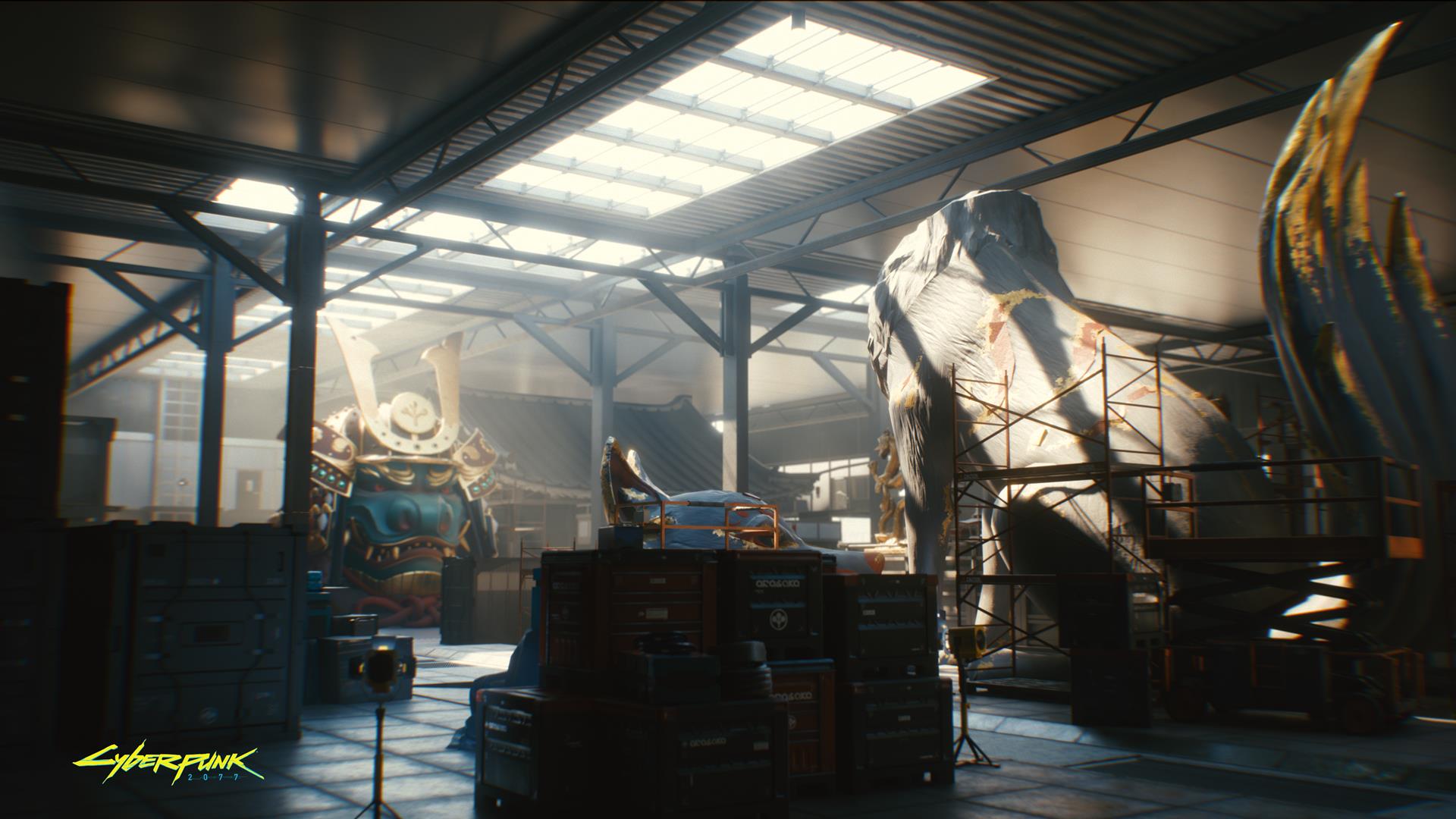 Ray-traced ambient occlusion controls how bright or dark elements in the scene can be, depending on their exposure to ambient lighting. It's responsible for creating deep shadows, and accurately darkening surfaces.
Finally, ray-traced shadows get rid of shadow maps, and create realistic directional shadows. In this case, you'll see ray-traced shadows in those cast by moon and sunlight.
Nvidia also confirmed that Cyberpunk 2077 will support DLSS 2.0. If you're unfamiliar, DLSS is Nvidia's AI-powered image reconstruction technique that helps boost performance by making a lower-resolution image convincingly look like it's being rendered at a much higher resolution.
Alex has a great DLSS primer you should read, because of how it can help you run demanding games, especially where ray tracing is involved, at acceptable framerates without scarifying clarity.
Cyberpunk 2077 doesn't release until November. In the meantime, hit up our impressions of the hands-on demo, including the braindance mechanic.