Check out these stunning Cyberpunk 2077 wallpapers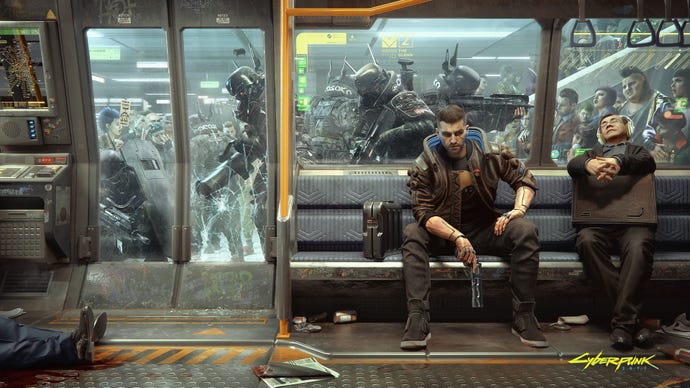 It never hurts to admire Cyberpunk 2077's visuals.
Cyberpunk 2077 developer CD Projekt Red decided to cheer up everyone in the world right now by releasing a fantastic new wallpaper for the game. The new shot features the default male protagonist, evading capture by hiding in a train carriage.
It doesn't look like things are going well for him, though, because the authorities are seemingly about to crack the door. This sadly isn't representative of in-game visuals, but it's great-looking nonetheless. I especially appreciate the man on the right taking a nap in the midst of all this.
This wallpaper, as well as all the others CD Projekt Red recently released can be downloaded from the official site. They're even available in new large sizes. Here it is below (along with a few new ones):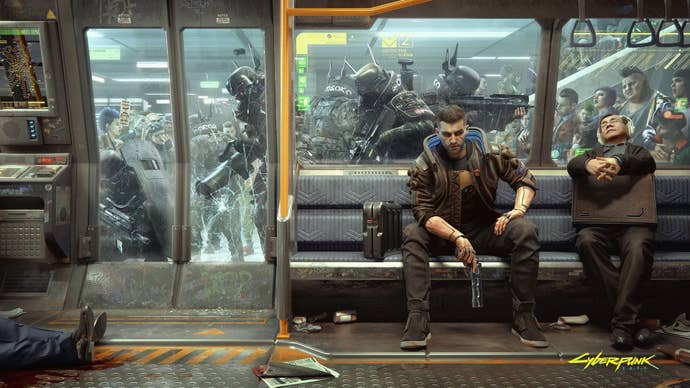 In other Cyberpunk 2077 news, CDPR recently reiterated that the disruption caused by the coronavirus pandemic won't get the game delayed, and that the team is now working from home.
Cyberpunk 2077 is out September 17 on PC, PS4 and Xbox One.