Here's some concept art from the Cyberpunk 2077 E3 trailer
Need more Cyberpunk 2077 in your life? Your wish is our command.
CD Projekt finally gave us a peek at Cyberpunk 2077 this week during E3 2018, and to sate your palate for more visuals, the studio has released a nice bit of concept art.
The concept art you see below is based on various clips seen in the reveal trailer. If you missed it the first time around, watch it right here.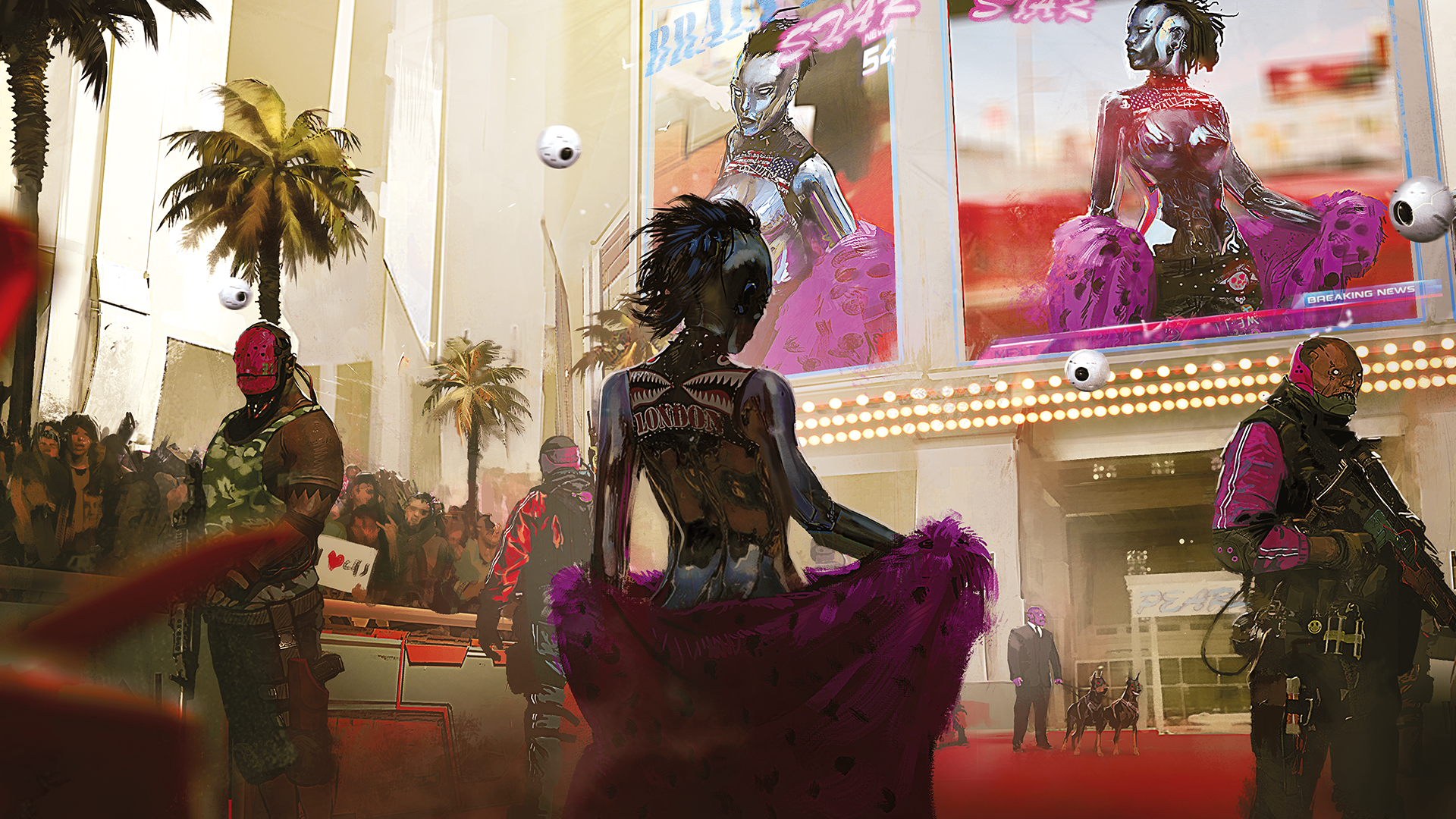 VG247 was on hand at E3 this year, and given a look at the gameplay demo. Matt seems very excited over it.
Cyberpunk 2077 is both a FPS and an RPG, and features mainly first-person elements with third-person as secondary. Many folks have voiced displeasure or confusion over a first-person perspective, but it shouldn't come as too much of a shock considering this has been rumored since 2013.
At present, the game is a single-player experience, multiplayer could be introduced down the road. This too has been rumored for a quite some time now.
The game is still without a release date, but at least we're finally being handed information on it. Because there is so much to digest, you may wish to give our Cyberpunk 2077 news hub the once over for seven years worth of headlines.
Below is a set of screenshots and stills from the game, just in case you haven't seen them yet.