Best of 2018: "That goat can really program!": How CD Projekt and Mike Pondsmith came together for Cyberpunk 2077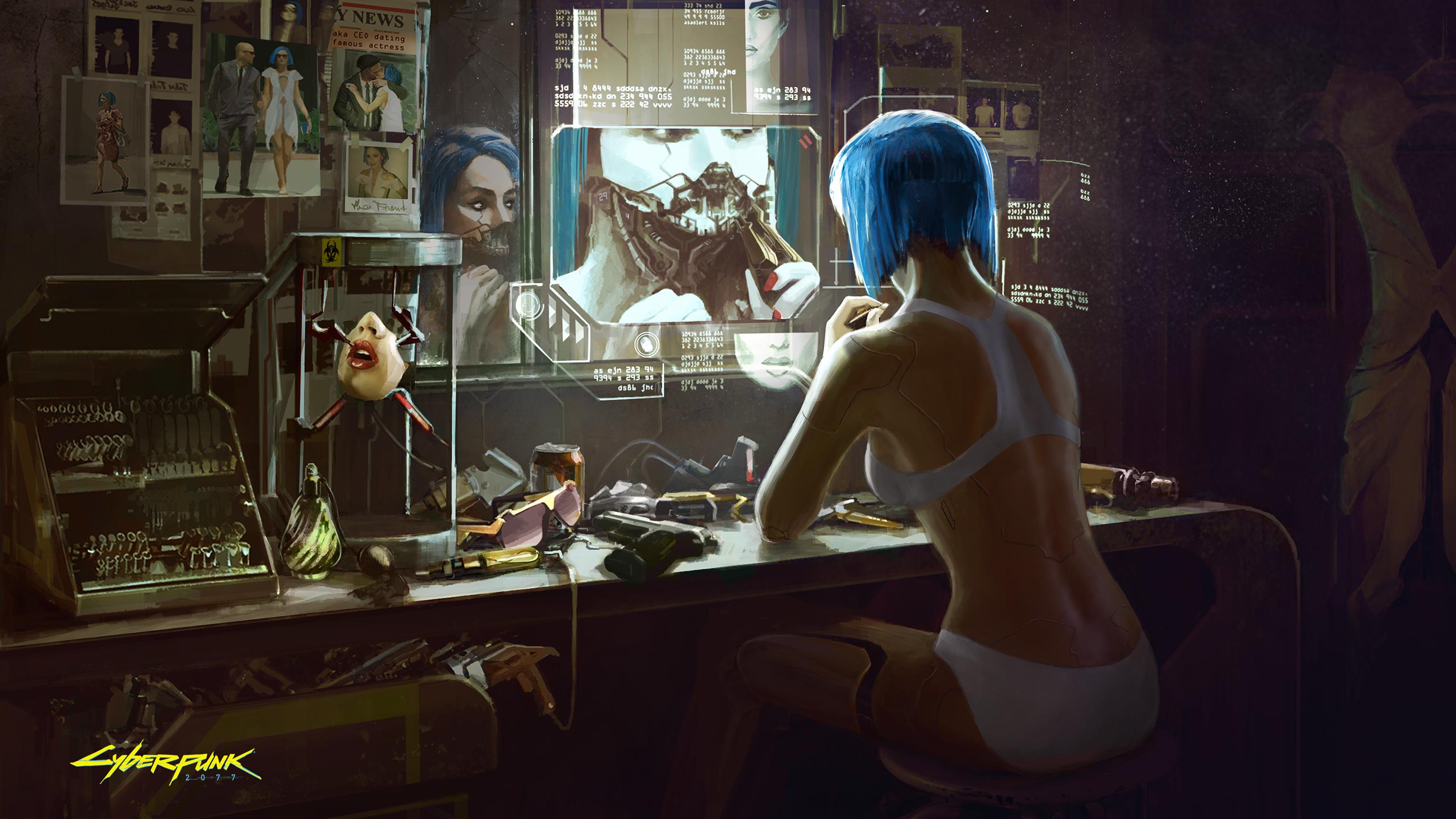 It's been a wild year for VG247, so to celebrate we're going to be republishing some of our favourite work published in 2018 – opinion pieces, features, and interviews, that we've enjoyed writing and reading, and which we believe showcase some of our best work. Enjoy!
"That goat can really program!": How CD Projekt and Mike Pondsmith came together for Cyberpunk 2077 was first published on September 7, 2018.
Cyberpunk 2077 has been one of the hottest reveals of the year, stealing all the thunder at E3 in June when it was first shown to the press and industry behind closed doors, before developer CD Projekt Red decided to unleash that same demo to the masses weeks later.
As with any video game, it's been a work in progress project for some time, and like the all the best it's been a collaboration between multiple passionate and creative talents.
Speaking at PAX West this week, Mike Pondsmith, who created Cyberpunk 2020, the tabletop RPG on which Cyberpunk 2077 is based, detailed how he began working with Poland's finest video game development team.
"Jump back to the 90s and we'd written Cyberpunk. We'd licensed it to a lot of companies and this one company wants to license Cyberpunk in Polish," said Pondsmith.
"Remember, the iron curtain is still up, this is Solidarity beginning to get popular. I remember looking over at my business manager who's also my wife, saying 'it'll sell about five copies'. I think we sold those five copies to guys who are part of CD Projekt Red. They were teenagers and college guys and as one of them told me years later, 'we had communism and we had Cyberpunk'.
"I go to Poland and wow, these guys have a studio better than the ones I've worked with at Microsoft. I'm going, 'these guys have their shit together'" - Mike Pondsmith
After acclaimed critical and commercial success with The Witcher 1 and 2, CD Projekt got in touch with Pondsmith to ask if they could work together on creating a Cyberpunk videogame. At the time Pondsmith was working for Microsoft, where part of his job involved visiting development companies in ex-Soviet Union countries. He was used to travelling to places that had been part of the Eastern Bloc, with technology that was far behind more affluent countries.
"I imagined ten guys crammed in a room with antiquated computers and a goat. I'd actually gone to studios like that. And then they sent us a copy of The Witcher 2 and we said, 'well, this is really good. That goat can really program!'"
"So I go to Poland and wow, these guys have a studio better than the ones I've worked with at Microsoft. I'm going, 'these guys have their shit together'."
"I said, wow, we've lucked out. I walked in on my first day in the studio and they know more about this than I probably remember. They knew it, they loved it. They had the capability," he added.
Pondsmith came away impressed with CD Projekt's technology and vision, in particular an early look at pre-release procedurally generated climate changes in The Witcher 3.
He agreed to not only license the game, but also get involved with its development, having previous experience in video game production. Although Cyberpunk had been optioned for videogames in the past, Pondsmith said that most companies just weren't up to the task.
"Cyberpunk has been an option since the 1990s to be a video game that [developers] either technically couldn't do or in a couple of cases had said 'we'll just reskin this thing and we'll call it Cyberpunk'. And my response was always, 'oh yeah, that's not gonna work.'
"We felt incredibly lucky [to work with CD Projekt Red] and I worked for them on top of that, and they didn't know I would. I turn up and I know framerate... I've been doing this for the past 15 years," he said.
"It's been great because I can actually give them useful inputs, I'm not just the guy who came up with it. Things like 'this could work but this might be done differently. This might work on paper but if I had to translate this to an actually video game format it would be a real pain.' I'm definitely involved in the decision making," he added.
Pondsmith said he's excited by the reception to the first showing of Cyberpunk 2077, and that he's had a much closer look around Night City in-game than was shown during the extended demo.
"It's amazing and kind of weird. When we had the behind closed doors stuff at E3 I'd only seen it two weeks earlier. The environment now that you've seen with gameplay, I got to explore that," he said. "That's why the [first person] immersion thing is so important. I got to be more immersed than most people.
"A lot of you will never know the amount of work I can see, just in six weeks, they've done some incredible things."
Cyberpunk 2077 doesn't yet have a release date, and Pondsmith wouldn't be drawn on one, but development seems to be rolling along nicely.
For those wondering, there will be a tabletop RPG based on Cyberpunk 2077 sometime in the future. If you want more Cyberpunk 2077, we've pulled together everything we know about it in one chunky article.