Crytek: Crysis 2 will set the graphical benchmark on PS3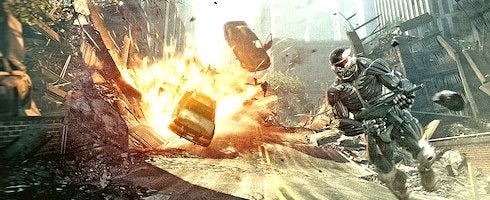 Uncharted 2 and God of War III can go run a mile as far as Crytek's concerned: Crysis 2 is going to set the graphical standard for PS3.
At least, that's according to lead PS3 programmer at the developer, Michael Gluck.
"With each generation of game titles on PS3, usually every 2 years, the games improve significantly in its quality, mostly showing off in graphics," said Gluck, speaking to Play magazine.
"I think with Crysis 2 you will see the quality bar being set at a very high level that games will struggle to excel. We're aiming to set a whole new benchmark with that game for all PS3 games."
And what about any possible sequel? If that were to happen, would the bar get higher and higher? Not so much, says Gluck, saying anything in the future would be all about small improvements.
"It is unlikely to see a major improvement in graphics as we try to not cut any graphical feature and rather optimize it until it becomes feasible," he said. "So I expect more density of game elements, physic effect, more interaction, but the major graphics quality will not be significantly improved."
The studio's already promised the game will be far beyond anything else seen on consoles.
It got its first trailer last night in Times Square. We were there and filmed it, so go it here. Is there more to come? 2+2=5. Go figure.
Crysis 2 releases some time between July and September for PS3, 360 and PC.
Thanks, Nowgamer.