Crashing, mouse acceleration - all current Deus Ex: Mankind Divided PC known issues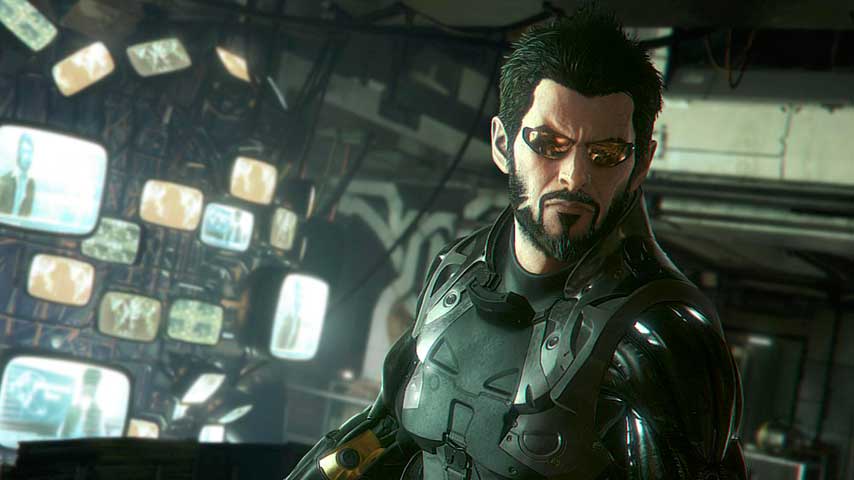 Eidos Montreal is tracking a number of reported issues with the PC version of Deus Ex: Mankind.
The PC version of Deus Ex: Mankind went live on Steam some 16 hours ago for players all across the world. Since then, there have been reports of poor performance, crashes, and other PC-specific issues such as mouse acceleration.
For its part, developer Eidos Montreal acknowledged some of of them in a new forum post. Apart from performance optimisation problems, the biggest hurdles right now are the various crashes players are running into.
The game crashes to desktop right at the start for some, and at the train station level for others. Both are being investigated by the developer, and it recommend a couple of workarounds in the meantime.
These are not guaranteed to work, but some have had luck with them:
Lower the graphic settings
Deselect DLC content from the game's properties in the library
Run the game in windowed mode
Turn off subtitles
A few of these really aren't ideal "workarounds" but the point here is to try them just to go through the opening minutes crash-free and reach the game's main hub level, after which you're less likely to crash.
Quite a few players are also reporting poor mouse tracking in-game, the result of constant mouse acceleration. This issue doesn't affect controllers, but it makes mouse movement feel completely unpredictable and hard to work with. There isn't anything you can do about this for now.
Unlike Human Revolution, the game's mouse values were configurable through an .ini file, which is not accessible this time around. Until Eidos deploys a fix, it may be wise to use a controller in the meantime.
If your game is running poorly, and you've updated your drivers, Eidos advises you turn off MSAA and Contact Hardening Shadows, as they're the most intensive settings. You can also try setting Volumetric lighting to something beyond the highest setting. For those with 4GB GPUs, the developer advises not going over High settings.
Running the game in exclusive full screen has also been producing better performance for some, so enable it if you can.
The Axis sliders in-game appear to report incorrect data, according to Eidos. The developer's advice to players is to ignore what they're seeing in the menu and continue testing until a desirable result is reached. A fix for this issue is coming.
The final reward for Breach, the in-game side mode, has apparently been awarded to players indefinitely once they continue clearing maps after finishing the main game. Eidos replaced the reward for now, until a fix is introduced. The correct reward will return later, and those who have already completed Breach will retroactively get their rewards.