Crash Bandicoot N Sane Trilogy dev admits that it's harder to land jumps in the remaster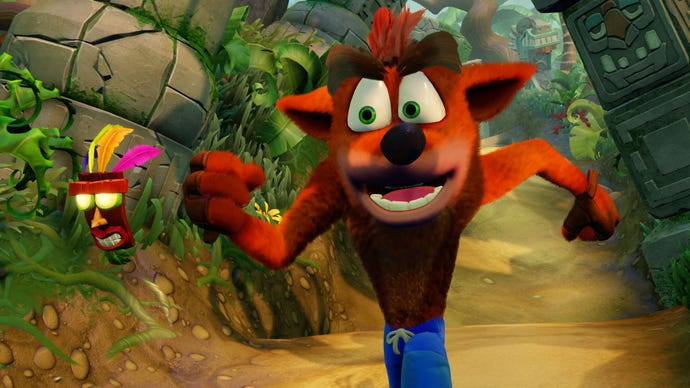 Crash Bandicoot N Sane Trilogy is both an easier and a harder game than the originals, and that's by design.
Developer Vicarious Visions wrote a blog post confirming that jumping indeed requires more precision than it did in the original, and explaining how the studio reached that decision.
To start with, the developer first considered unifying the mechanics of all three games to match those of Crash Bandicoot 3: Warped. The team believed this would provide a more unified experience.
However, after testing, it became clear that each game needed to have its own jump mechanics tuned to its levels, in a way that more closely resembles the original designs.
"There are a few subtle differences in Crash Bandicoot, chief among these being the fact that you fall more quickly upon release of the X button than you did in the original first game," the blog post read. This particular quirk was discovered by fans days after launch.
Another point players raised has to do with Crash's 3D model and how it interacts with edges. The conclusion fans came to is partially true, in that the new engine has a different collision system than the original. This, combined with physics, means that certain jumps will require more precision than the originals.
All that said, Vicarious Visions believes the addition of checkpoints and dynamic difficulty adjustment makes the overall experience more forgiving.
"If you are a new player, you may want to start with the second and third games first, and then come back to try Crash Bandicoot after you've had more practice," the studio said, reiterating that the first game is the hardest.
Crash Bandicoot N Sane Trilogy is out now on PS4, and has been doing really well in the UK. We'll find out how well it's done in the US when the monthly NPD report releases.